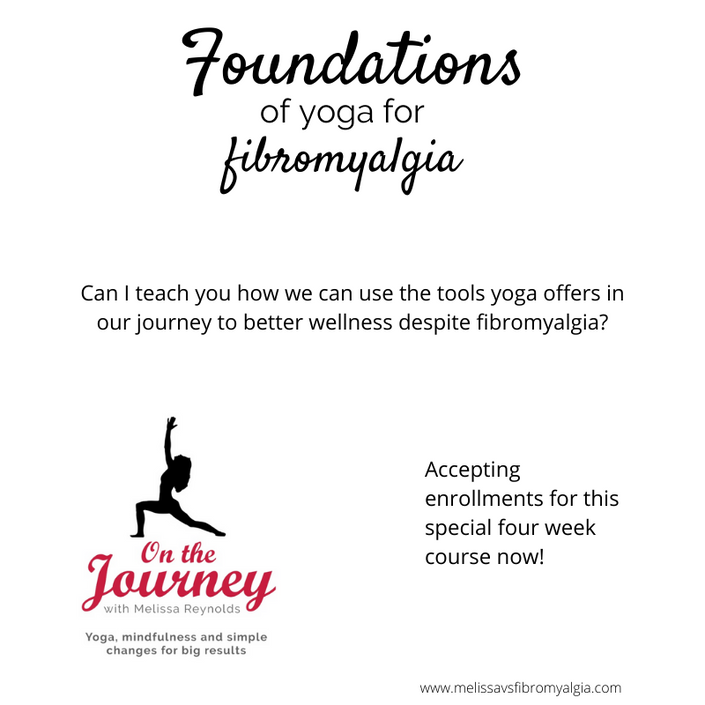 Foundations of Yoga for Chronic Pain and Fatigue
Four weeks to show you how the tools of yoga can help you in your journey
Enroll in Course
You have tried to "do" yoga and felt frustrated at how difficult it was
You need yoga designed for chronic pain and fatigue, taking into account variability of your ability from day to day
You want to learn tools you can use anywhere, anytime to help you with chronic pain, fatigue, insomnia and anxiety
You need to do it gently, mindfully and where and when you can (ACCESSIBLE)
"I'm enjoying the idea that I can learn how to adapt yoga to fit in with my life of pain and fatigue. This is definitely gonna be a permanent part of my tool kit." - Toya
Research is showing us that yoga can help us to reduce pain, increase energy, improve sleep, decrease anxiety, help us breath better and calm the central nervous system - let me teach you these tools so that you can utilize them wherever and whenever you need them.

My story could well be yours:
Studio classes are out of reach (the energy to get to a studio sucks up precious energy you need for the class)
The classes are too long
The ones I did make it to made me feel inadequate and out of place
I needed a lot of variation to fit those poses into my body
I need to be able to fit yoga into my schedule (around kids, health, work and life - not to mention pain and fatigue levels)
I wanted to use the tools yoga offered to improve my quality of life
After several years of floundering and doing my best, playing with one sequence that I knew worked for my body, using poses that felt good for certain purposes and sharing the benefits I was experiencing with my readers, I took the leap. I became a yoga teacher.
"I like being able to go at my own pace. Each video is very well explained so I am able to follow easily. I especially like that you included bedtime yoga." - Shelly

Yoga is a key part of my whole of life wellness plan.
I use the tools of yoga every single day to be as well as possible with chronic pain and fatigue. It has helped me so much that I am so excited to teach these tools to you.
This is not a traditional "beginners" course. It is a beginners course for you - you with chronic pain and fatigue. To help you create a toolkit to help you manage pain and fatigue and sleep. I am opening my personal toolkit to show you how to make yours!
Can you imagine feeling pain in a certain area and knowing a pose that can help you manage it? Feeling overwhelming fatigue and using a guided meditation to help you achieve some deep rest. Creating a mindful sleep routine that helps you get to sleep faster.
Have tools in your (metaphorical) back pocket to help you as and when you need? This has been my secret for the past few years and now I can share it with you!
Hope + self-efficacy (knowing you can help yourself and not wait for someone else) = better outcomes for us.
This is what yoga offers. Call it what you like - stretching + breathing + meditation - if you prefer.
With no spiritual "woo woo" (although I'm happy to share the philosophy behind the eight parts of yoga), no pretezeling, no 90 minute classes and no use of the "c word". (The "c word" is cure.) We don't use that word around here. We are looking for tools to help us manage our wellbeing. And yoga offers these.
Join us for this four week program which has been designed by a fellow fighter to be as accessible as possible.

All when, where and how works with your energy levels and other things.

• tablet, computer or phone
• with your toddler coloring next to you
• in your lounge, bedroom or hotel room
• at 7am, 11am or 6pm (you align the time with your energy levels)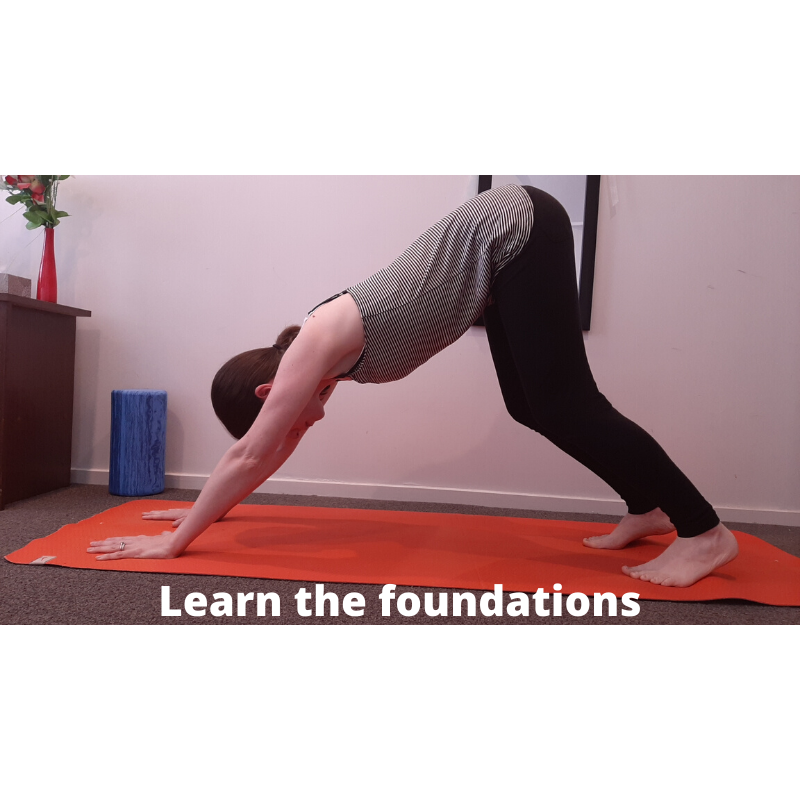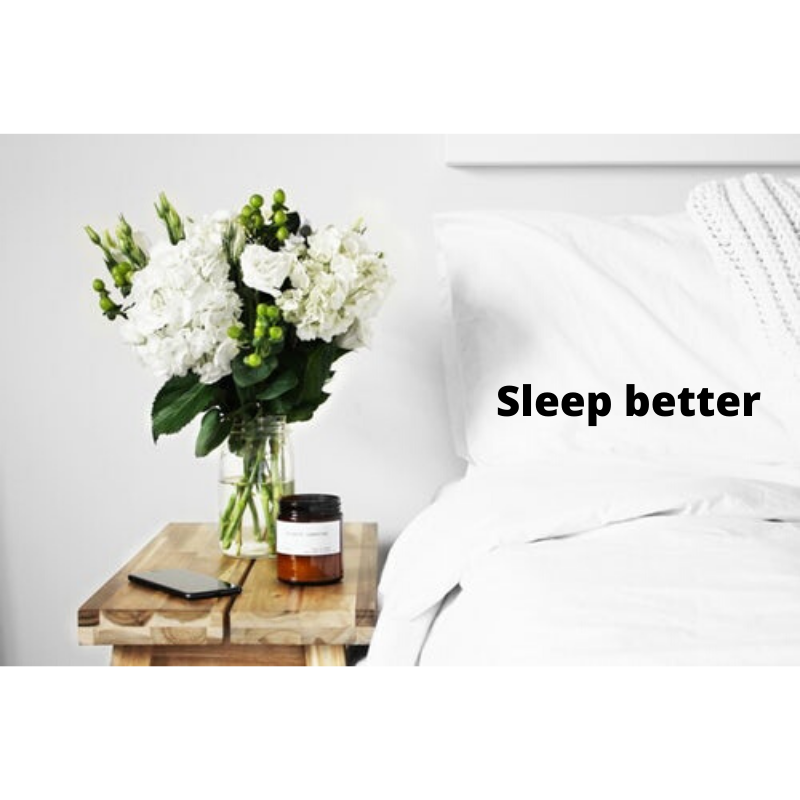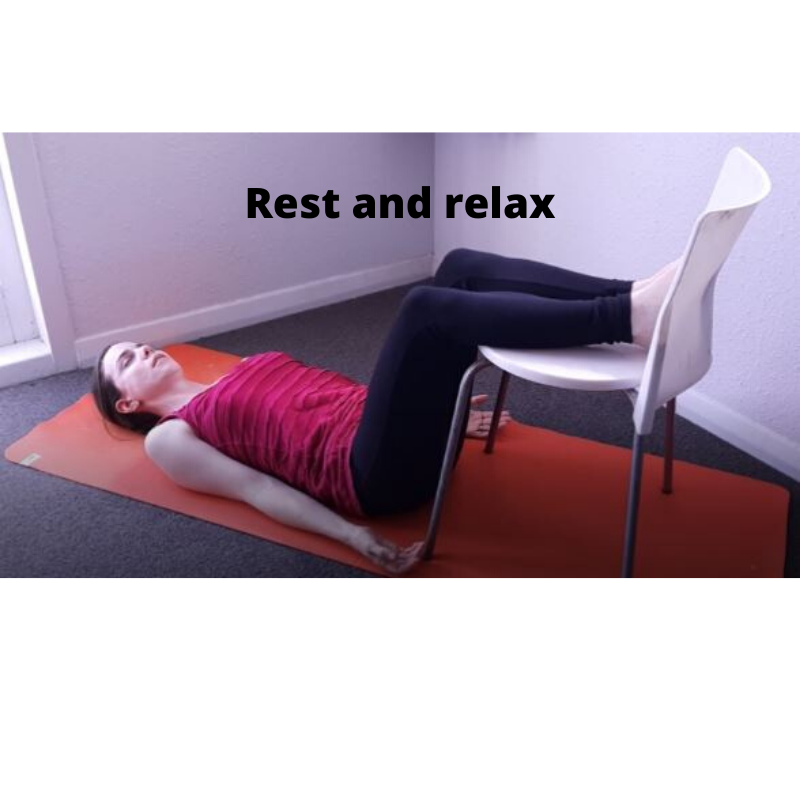 I am so excited to be able to share Foundations of Yoga for Chronic Pain and Fatigue, the course designed for you, to get you into yoga and using the tools.

• learn some key poses and their variations
• take those poses and turn them into classes that can help with painsomnia and get us gently moving (without a flare)
• find some relaxation for those days when we need some rest desperately
• use all of these tools and create our own toolkit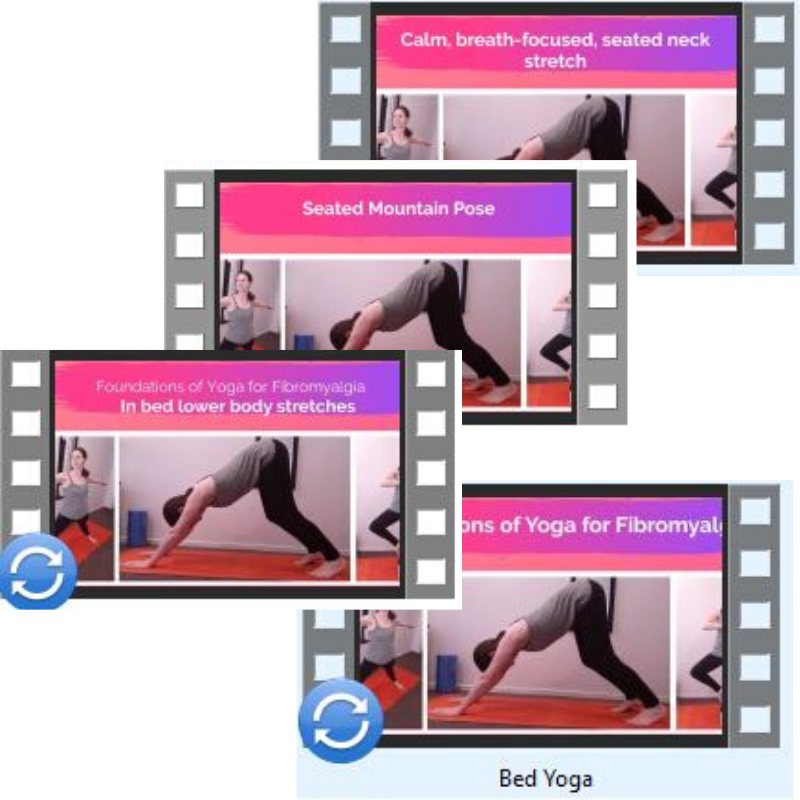 "For the first time I'm in a yoga class that I feel like I'm actually going to get it...I really can do this and I love how it feels." - Student of Foundations of Yoga for Chronic Pain and Fatigue
We will learn:
Tools for your daily toolkit that you can enact yourself, anywhere, anytime, forever!!

individual poses that can help stretch, strengthen and relax
short sequences
special bed time yoga
simple classes without causing a pain hangover
modified sun salutations
a chair practice
how to listen to our body and adapt our practice to our body, not the other way around
meditation
breathing
and more
This is for you if:

you don't have the time or energy to travel to a studio and complete a yoga class
60-90 minute classes are not in your wheelhouse right now
your body doesn't speak pretzel (you may need modifications for some poses)
there are diagnosed, managed issues that you need to work around
you would like to learn to integrate yoga into your life, not the other way around
you want the benefit of the physicality yoga can offer without the philosophy
you are ready and willing to take practical steps to improve your quality of life

This is not for you if:

you have significant experience practicing yoga (unless you would like to work on the foundations or you need the special bedtime, chair and adaptable classes!)
you have not been cleared to exercise by your doctor/medical team
you have no experience listening to your body and exercising safely (though, if you are willing to learn this is for you)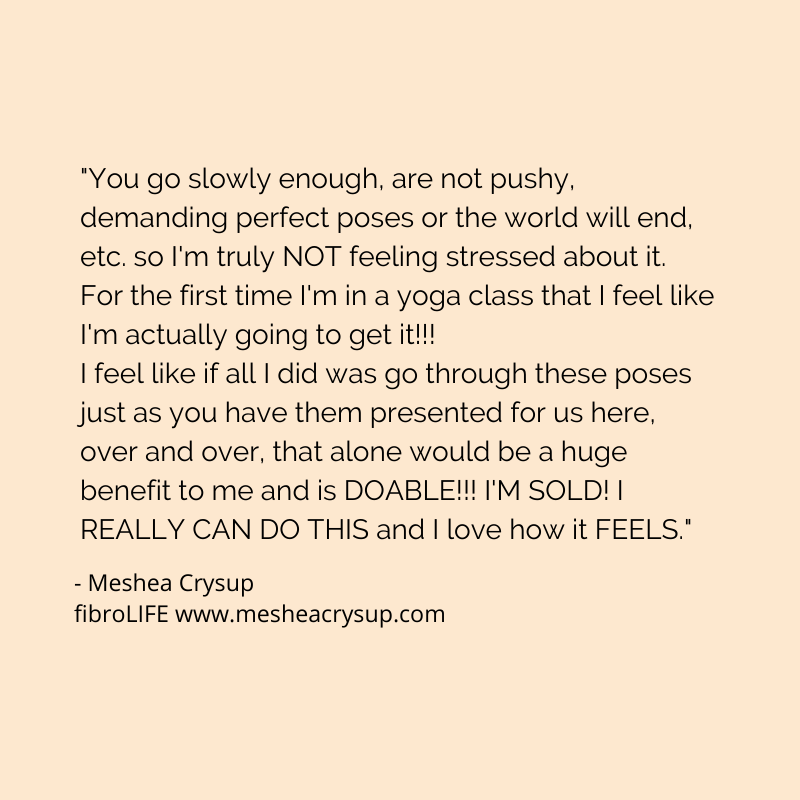 I am so into yoga for chronic pain and fatigue because it has helped me...
I use the tools every single day. From mediation, to one off poses to full sequences. I still don't contort into odd shapes or do classes for longer than 20 minutes - yet I have built my strength, my flexibility and improved my quality of life. My central nervous system is much calmer, I sleep better, I experience less pain and fatigue, and my emotional health is much improved (knowing that I can achieve some rest or respite from my symptoms is huge). Do remember this is in the context of a whole of life plan - we need to work on the six key areas to fight fibromyalgia. Yoga offers many tools that help many areas but it is not the only thing I do.
I am really excited to be able to share these tools with you.
I am a mama, fibromyalgia fighter, author, yoga teacher and coach...
I'm also the author of Melissa vs Fibromyalgia and Pregnancy and Fibromyalgia, founder of MelissavsFibromyalgia.com (a blog with over 200 articles to help you fight chronic pain, fatigue, insomnia) and a Fibromyalgia, Meditation and Yoga Coach.
My mission is to help you to live as well as possible and achieve your goals, even with chronic illness.
---
"I am deeply thankful for all of your information and resources...I also appreciate your focus on being holistic and trying to treat the underlying cause of the condition, rather than solely the symptoms. You are an inspiration and I am so thankful to have found all of your resources." Maya

---
The course is designed to be as accessible as possible to help you "do" yoga...
As soon as you enroll, you will have access to the introduction videos and bonus video.
Each week for four weeks new lessons will become available - work through these at your own pace -anytime, anywhere on your schedule.
You will have access for as long as the course exists. So no rush!
Week one: Work your way through the short videos introducing you to some foundational poses and play with how these might work for your body.
Week two
: Let's sleep better with a bedtime yoga routine - watch it, re-watch it, practice it and use it to help you wind down for sleep. Including poses to do in bed!!

Week three: Pick your class - you can choose the chair class or the sun salutations class (in which you can adapt the class length to your needs that day). Or both! Both are 15 minutes (or less if you need to start lower)
Week four: Rest now! We will be meditating together and learning a delicious restful pose.
PLUS breathing 101 - breathing is so important and so underrated that I have included a module on breathing.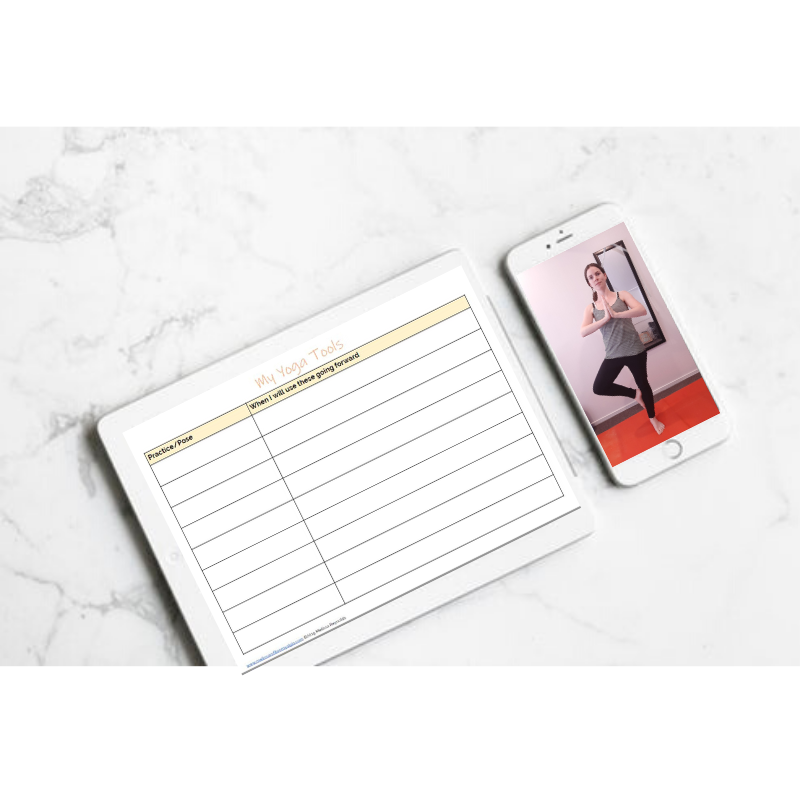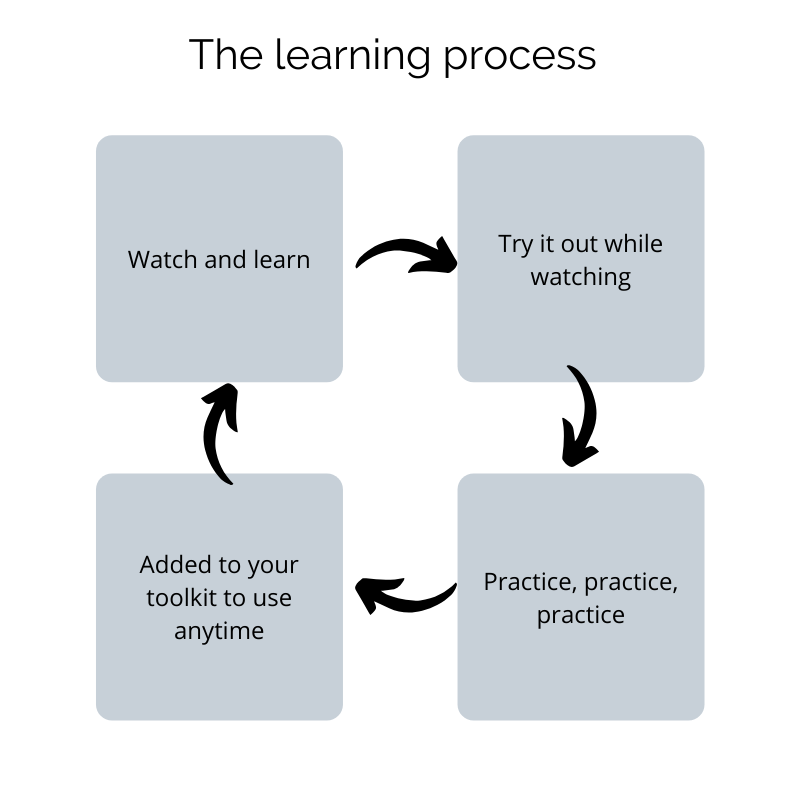 ---
What people say about Melissa's work
See Meshea's video about how she's finding it here.

"I think it was exceptional. I am dealing with the idea that this will never go away. I think that is my biggest struggle. Other ailments or conditions I have had in the past there has been an operation or cure. It's a bit overwhelming on my flare days." - A fibro fighter
"I absolutely loved all the resources on pregnancy and breastfeeding. Thanks for your generosity in sharing all this info which can't be found anywhere else." - A fibro fighter
"I really love everything that you have for all of us suffering from this painful life we live." - A fibro fighter
"Love how practical these tips are and how they take into account how "life" comes into play with pacing." Lisa

"I really loved this. It is really well researched and honest. You also have a lovely calming voice." Amanda
"It was like a reset point where Melissa helped me to focus on the goals I have by breaking it down into smaller goals." - A fibro fighter
"I am deeply thankful for all of your information and resources...I also appreciate your focus on being holistic and trying to treat the underlying cause of the condition, rather than solely the symptoms. You are an inspiration and I am so thankful to have found all of your resources." Maya
"I had a great yoga session with Melissa recently. She kindly commented on my technique and was very encouraging. I learnt a lot and had fun doing it. She's a fantastic coach and I definitely recommend her. The one on one sessions are totally worth it!" Jessie
So what are you waiting for? Join us now!
"I used the chair yoga on a day where my pain was extremely high. I had already decided that my day was canceled. Going out was not gonna be possible but i did the series and about 10 mins after i noticed i felt more alert and less pain . Before i knew it i was dressed in the car and driving to my sister's house. I ended up spending the evening there and then going to the grocery store after that. I would have never imagined being able to do a program and have such immediate results." #fibroflash @fibroflash
What is my investment?
You will receive:
All four weeks worth of content

Foundational poses to learn the key poses safely
The bed routine that helps me to sleep better despite years of insomnia and helped one student to head off a flare day where she was destined to spend it on the couch, she went out instead!
TWO gentle classes to get you moving mindfully
Relaxation - a super relaxing pose plus the body scan mediation that I use every day for so many things (to get to sleep, when I wake in the night, when I am feeling very poorly etc.)

The special template that turns yoga into your personal toolkit.

Plus the group where you have access to the coach and others doing the same journey as you.
For just $79!

More importantly, you will learn to move mindfully - a vital skill for managing pain and fatigue.
In this program you will gain tools that you can practice anywhere, anytime, forever. Stream them from your phone, tablet or computer.

The value is more than $150, but you will get it all for $12.25 per week. And then you have continued access for as long as the course exists!
How much have you spent previously on one-off classes, massages, or other physical appointments, that, while nice, the benefits ultimately wear off?
For four classes in a studio you would pay around $80. For two private lessons you would pay around $150. So take advantage of this special program now!
What would it be worth to you if you could sleep even a little better? If you could enjoy your movement? To experience true relaxation? To feel even a little less pain? Priceless? Me too!
BONUS
Receive the BONUS neck stretch video - learn the neck stretch that really helps me to manage neck and shoulder pain that has plagued me 24/7 for more than 10 years! This alone is something I'd have paid a lot for rather than having to wait and research and try things for so many years!
"I really love everything that you have for all of us suffering from this painful life we live." - A fibro fighter
Your Instructor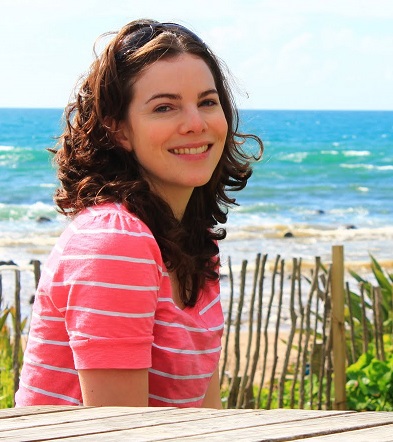 Melissa Reynolds is a mama of four beautiful boys. She is also a blogging, YouTubing, accessible yoga creating, chronic illness thriver.
For nearly a decade she has shared her journey to better wellness despite chronic pain, fatigue and insomnia on the blog www.melissavsfibromyalgia.com. In addition to over 300 blog posts and 200 YouTube videos, she has written two books, a workbook and several courses.
It is her mission to share yoga, pain and fatigue management tools with those who need it, so they don't have to spend as long as she did alone with no help.
Course Curriculum
Welcome!
Available in days
days after you enroll
Breathing 101
Available in days
days after you enroll
Frequently Asked Questions
When does the course start and finish?
The course starts now and never ends! It is a completely self-paced online course - you decide when you start and when you finish. The exclusive group will remain open to you so you can check back in and participate for as long as you like.
How long do I have access to the course?
How does lifetime access sound? After enrolling, you have unlimited access to this course for as long as you like - across any and all devices you own.
What if I can't do the course?
This course is designed with you in mind. Every pose is a stand alone tool (seated mountain? child's pose?), every routine is gentle and adaptable (that pose doesn't serve you? Don't do it.). The rest section in week four might be where you are at right now and then you may grow into the poses in week one and then the gentle classes in weeks two and three. With this said, if you feel like you cannot physically do this course, or if you are unhappy despite giving it a go, simply contact us in the first 30 days and we will give you a full refund.
Do I need to check with my physical therapist/doctor?
Yes! You need to be cleared for exercise. It is also a good idea to run the idea of doing yoga by your medical professional.
What does "mindful movement" mean?
It means continually checking in with yourself and being aware of how you are moving and how it is impacting you. You are in charge of your body. Does something feel too strong? Pull it back. Does something feel great? Feel free to hold it a little longer. Cultivating awareness of movement is really beneficial for us.
Who is this course for?
Anyone who could benefit from a true beginners course and, of course, chronic pain and fatigue fighters. It is designed as a journey and to be accessed ongoing - so this month you may be focusing on the relaxation section, next month you may be picking a pose a day to practice. It is designed to serve you in your journey, not designate the steps in your journey.
How does it work?
As soon as you enroll you will have access to your dashboard - from here you will access all of the lessons. As soon as you enroll you will have the welcome video, the template for your toolkit and your bonus neck stretch video. Then you will gain access each week to the key poses library, the bedtime routine, the two gentle classes and finally the relaxation section. This is to be accessed as and when you can. Now it is flexible, but you do need to designate time to practice to benefit. Alongside this is the exclusive Facebook group where we do the journey together. Do join us for this part too!
Can I re-watch lessons?
Yes! Please do! You are welcome to dip in and out and come back as often as you need to take what you need.
Join us and start building your yoga toolkit today!