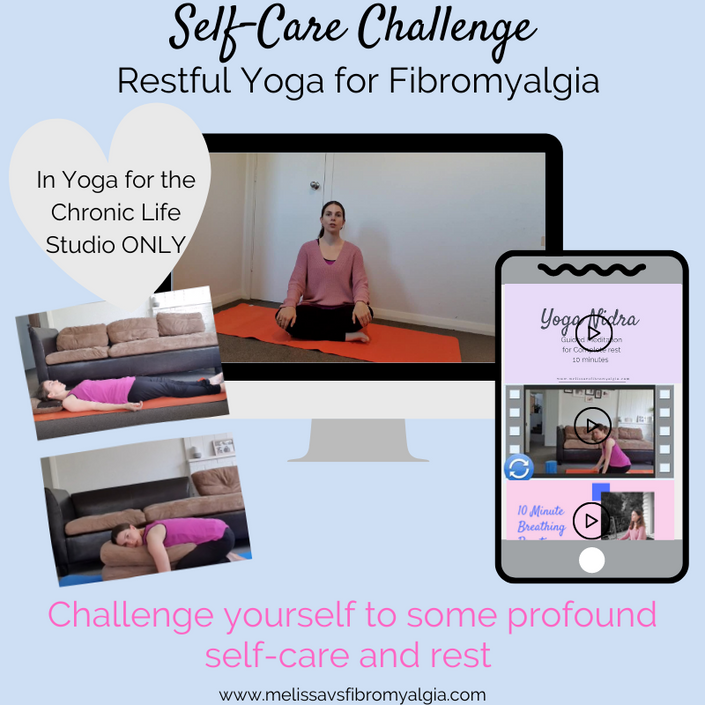 The Self-Care Challenge
Challenge yourself to some profound self-care and rest
Let's invest in ourselves with some self-care.
In this special challenge, we will:
Learn some restful yoga tools
To rest well
Sleep better
Nurture ourselves
In 10 minutes or less
Melissa from Melissa vs Fibromyalgia is a mama, wife, author, Fibromyalgia, Mindfulness and Yoga Coach and a fibro fighter and she is passionate about sharing these tools with you.
You will end up with tools for your daily toolkit that you can enact yourself, anywhere, anytime, forever!!
What would it be worth if you could improve your sleep, pain and/or fatigue even just a little?
"For the first time I'm in a yoga class that I feel like I'm actually going to get it...I really can do this and I love how it feels." - Student of Foundations of Yoga for Chronic Pain and Fatigue
"I love yoga with Melissa Reynolds it has helped me feel more relaxed, less cramping, less pain." - Danny from Health-Hats.com
Course Curriculum
Self-Care Challenge
Available in days
days after you enroll
Day One
Available in days
days after you enroll
Day two
Available in days
days after you enroll
Your Instructor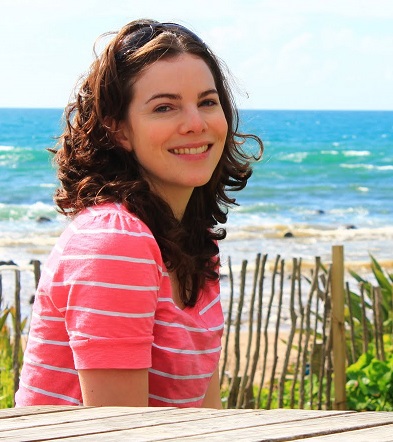 Melissa Reynolds is a busy, health-focused, yogi, blogging, mama of four young boys. For nearly a decade she has shared her journey to better wellness despite chronic pain, fatigue and insomnia on the blog www.melissavsfibromyalgia.com. In addition to over 300 blog posts and 100 YouTube videos, she has written two books, a workbook and several courses.
It is her mission to share yoga, pain and fatigue management tools for those who are busy, overwhelmed, living with chronic pain and fatigue and more.
Frequently Asked Questions
When does the course start and finish?
It is a special challenge available inside the Yoga for the Chronic Life virtual yoga studio
Do I need to check with my physical therapist/doctor?
Yes! You need to be cleared for exercise. It is also a good idea to run the idea of doing yoga by your medical professional. There is low risk of injury if you are moving mindfully and these poses are very gentle - but you do want to keep your medical team apprised of what you are doing.
What does mindful movement mean?
It means continually checking in with yourself and being aware of how you are moving and how it is impacting you. You are in charge of your body. Does something feel too strong? Pull it back. Does something feel great? Feel free to hold it a little longer. Cultivating awareness of movement is really beneficial for us.
Who is this challenge for?
Chronic pain and fatigue fighters - or anyone who would like to talk foundational poses and accessible yoga. We can't all be super bendy and do 90 minute classes!
How does it work?
Simply enroll now and you will immediately have access to your dashboard where you will be able to access the challenge. Do please share your progress in the comments section of each lesson. Do please commit to practicing!
This course is closed for enrollment.