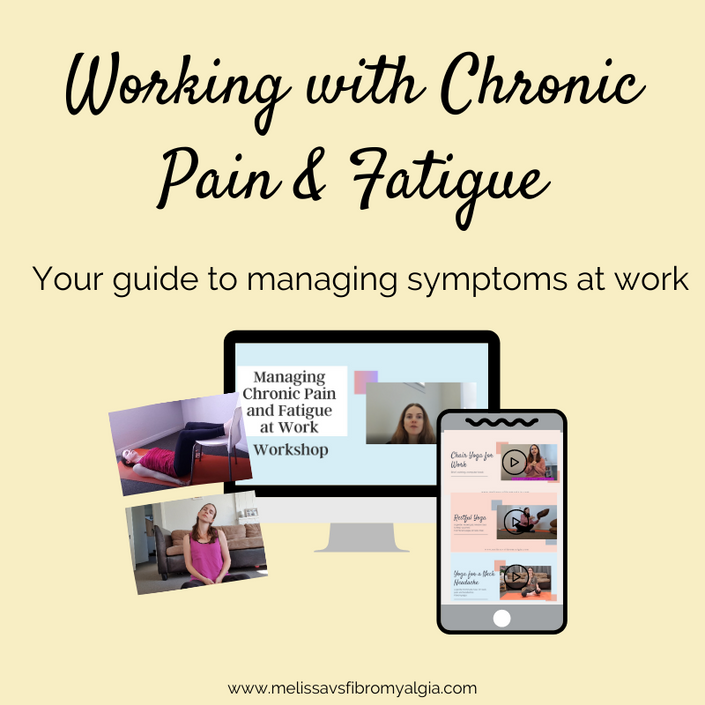 Working with chronic pain & fatigue
Your guide to managing chronic symptoms at work
Do you need a robust symptom management plan to help you make work that bit easier?
Does this sound familiar? Doing my work hurts, I come home exhausted, fall into bed only to toss and turn and then start the day over feeling more tired than when I went to sleep.

Tools to make it easier at work and to relax, unwind and release tension after work...
Whole of life wellness tips and tricks to manage overall symptom levels, ways to make your work situation work for you and specific yoga tools to use at work to make it that little bit easier.
This is the Working with Chronic Pain and Fatigue Program
The program where you learn to craft your work wellness plan - even with chronic pain and fatigue. We work holistically, meaning it isn't just about what you do at work, but what you are doing the rest of the time as well.
The Working with Chronic Pain and Fatigue Workshop, the Working with Chronic Pain and Fatigue Yoga Series and accompanying cheat sheets and worksheets will help you create a plan to make working that bit more manageable.
If you know my story, then you know that I struggled for years with office jobs that made my symptoms worse and worse. If I had had a program like this, to share these coping mechanisms with me, I wouldn't have struggled so much. Before I could even start my journey to reducing my symptoms I had to wade through the burn out and the additional symptoms due to the pure stress of struggling with no help with chronic pain and fatigue.
I tried loads of different ways of approaching work, loads of management tools at work, and working on my symptoms. I'm bringing my experience of healthy work practices, chronic pain and fatigue management tools and yoga tools.
This is my lifeline for you. The one I wish had come for me several years ago.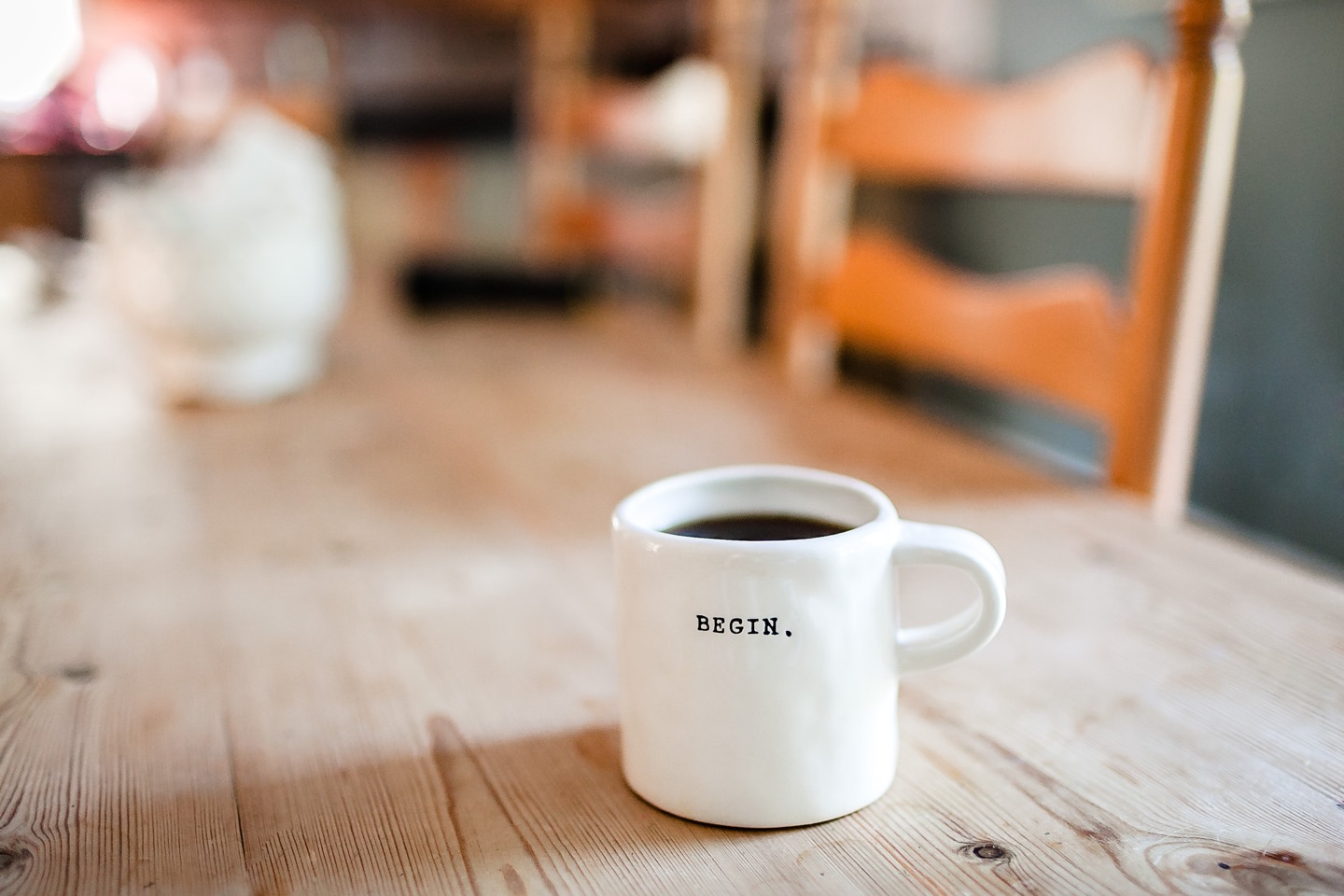 "I used the chair yoga on a day where my pain was extremely high. I had already decided that my day was canceled. Going out was not gonna be possible but I did the series and about 10 mins after I noticed I felt more alert and less pain. Before I knew it I was dressed in the car and driving to my sister's house. I ended up spending the evening there and then going to the grocery store after that. I would have never imagined being able to do a program and have such immediate results."
- Toya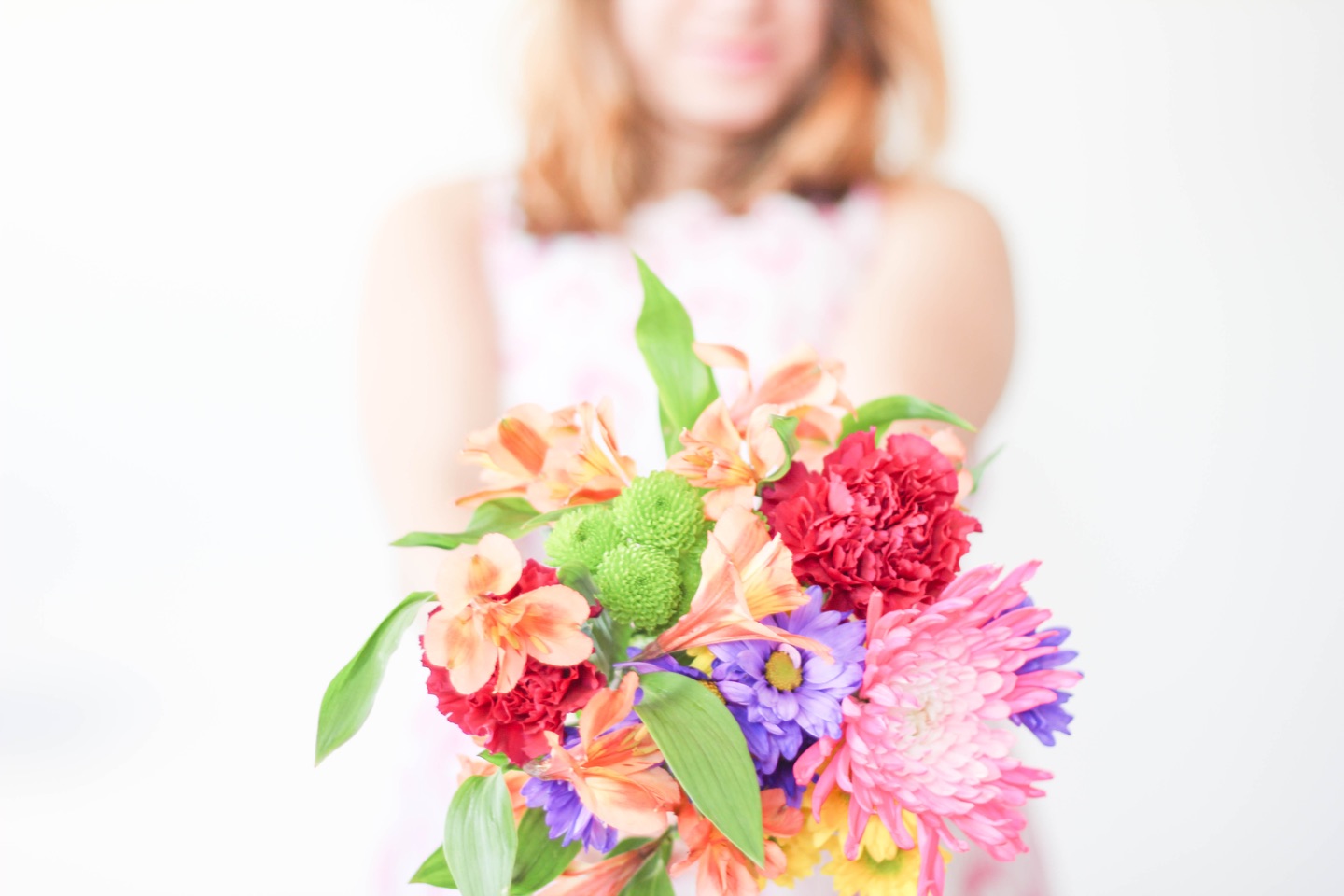 "For the first time, I'm in a yoga class that I feel like I'm actually going to get it...I really can do this and I love how it feels." -Meshea from mesheacrysup.com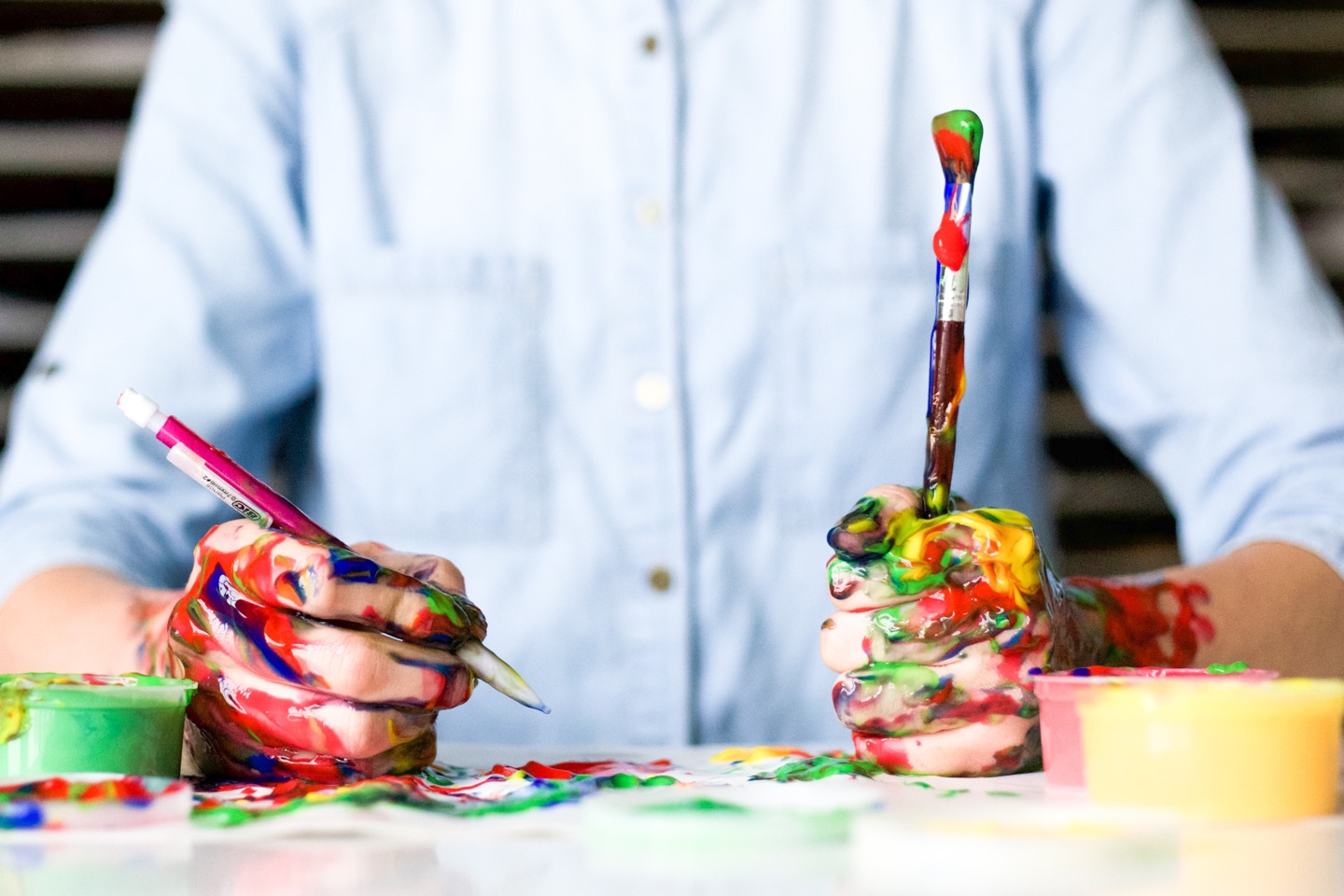 "I love yoga with Melissa Reynolds, it has helped me feel more relaxed, less cramping, less pain."- Danny from Health-Hats.com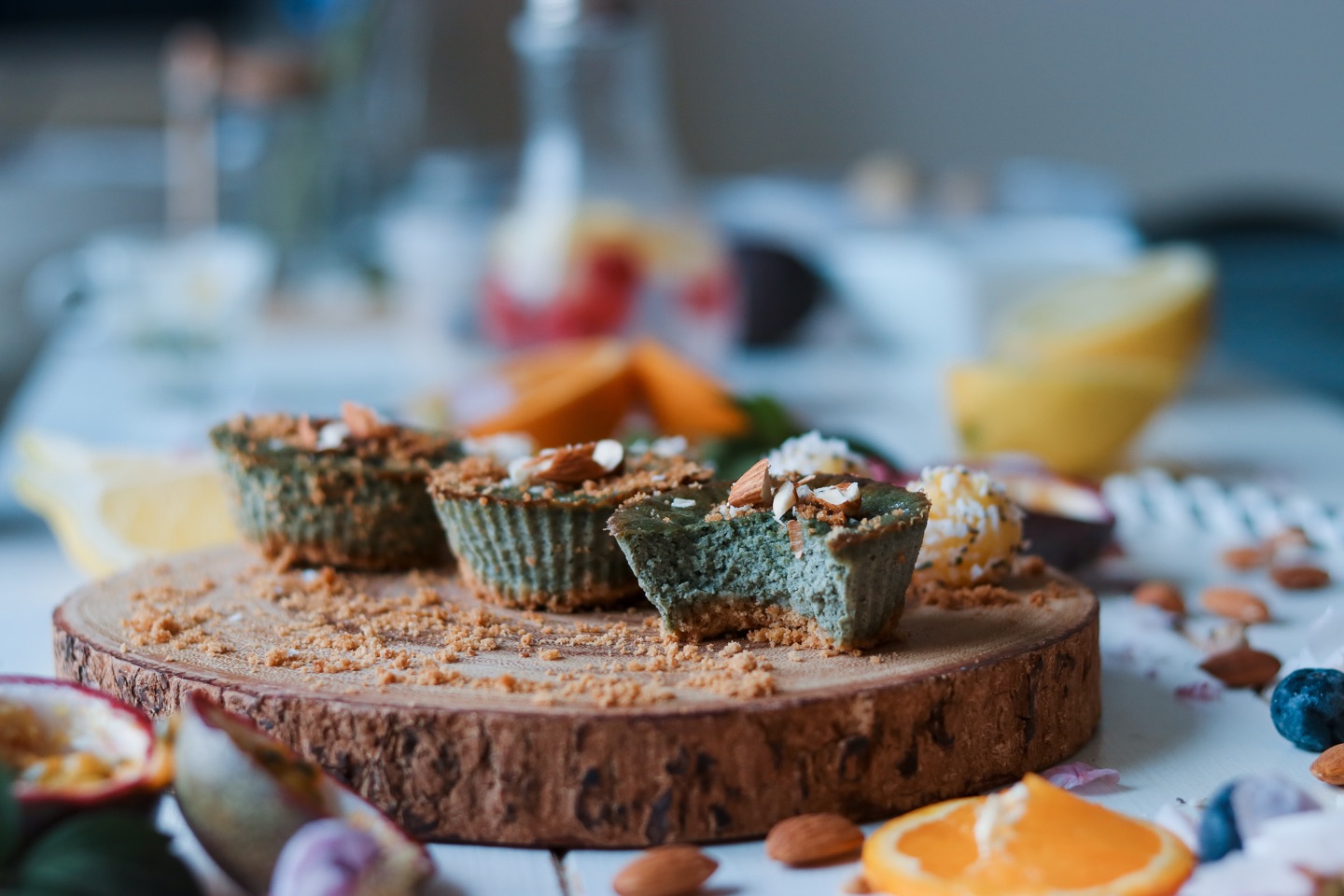 "You have made it possible for people with multiple issues to be able to get benefits of yoga without the stress and pain." - Mimi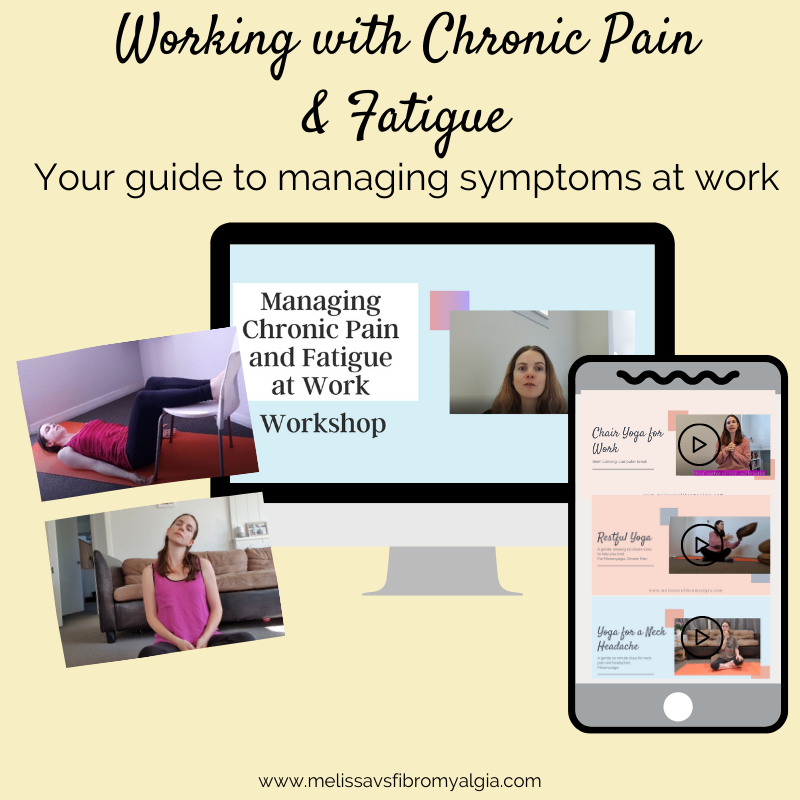 Course Curriculum
Welcome!
Available in days
days after you enroll
Resources Toolkit
Available in days
days after you enroll
Working with chronic pain and fatigue workshop AKA what to do
Available in days
days after you enroll
As many as 20% of adults in the US live with chronic pain, estimates in the UK put it around 43%. The prevalence of chronic fatigue syndrome is unknown as it is thought that many patients remain undiagnosed. The best guess of the prevalence of fibromyalgia worldwide is 1 in 20 - fibromyalgia combines chronic pain and fatigue. More information is available in my blog post Working with Chronic Pain and Fatigue.

With these numbers in mind, you can imagine the sheer number of people struggling worldwide.
You are likely one of them. I was too.
I remember dragging myself out of bed at 5 am to heat up my wheat bag, take it back to bed and try to infuse some pain relief and movement back into my neck. At 7 am I would again drag my poor, exhausted body from the bed and get myself to work. Struggling through work was hard, no matter how hard I tried. The pain killers I needed to function would upset my stomach, causing nausea almost to the point of vomiting every morning. The fight from 3 pm to the end of the day was a long one. I could barely keep my eyes open. My evenings consisted of watching TV with my heating pad and eating whatever simple meal I managed.
Each day I wondered how I continued to function.
Things turned around when I managed to reduce my work hours, found the right whole-of-life management plan, and started enacting the many yoga tools that help me to this day.
I can't promise you any magical fixes.
But I can give you a set of tools that help me every single day, help you to create your at-work management plan, and give you tips and tricks for your whole-of-life management plan.
In a nut shell:
The Working with Chronic Pain and Fatigue Workshop

Cheat sheets and worksheets for your personal plan

The Working with Chronic Pain and Fatigue yoga series - tools to discretely fit into your workday and some for use at home after work

Stretches for your desk

Discrete rest breaks for at work

Rest breaks for after work (maximize your evening/weekend and your sleep)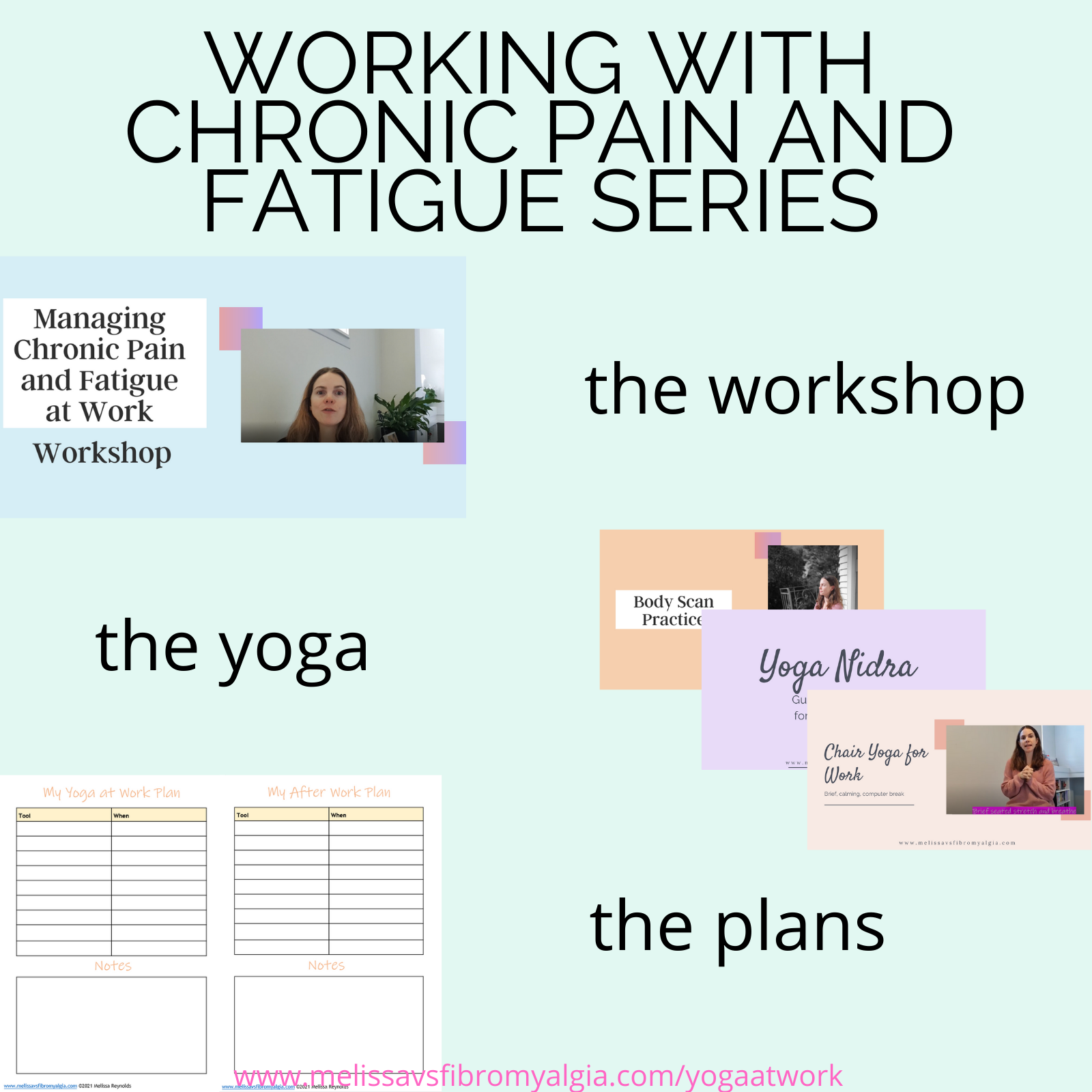 It is simple. Quick. And made for you.
You managing chronic pain and fatigue and just trying to get on with your life.
So if you are prepared to learn and then do (the doing is the crucial bit) then join us now!
BONUSES
Your pain relief plan toolkit (sells for $9.99)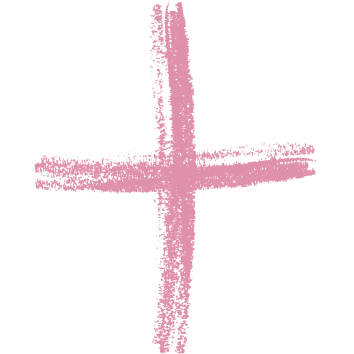 Your flare plan worksheet (sells for $6.99)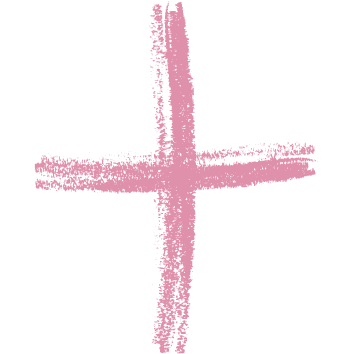 Brief seated stretch and breath class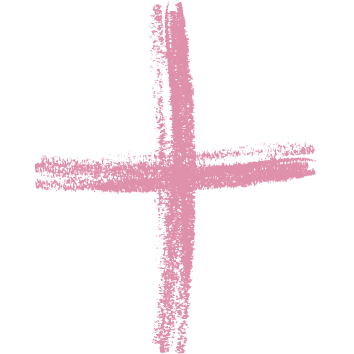 Yoga for a neck headache class (headaches often come from upper body muscular tension)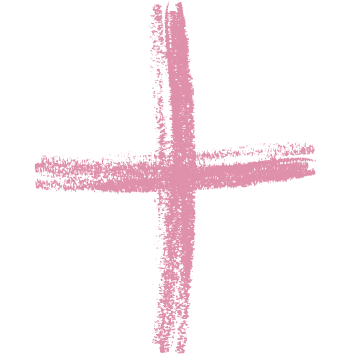 Membership in the Exclusive Member's Group for TWO months where you get extra information and support including Ask Me Anything threads where you can ask me questions (costs $40)
Bonuses costing over $67 to purchase - imagine the value if you USE them? The value of extra support and having your own pain management plan in place? Priceless to me, what about you?
Your Instructor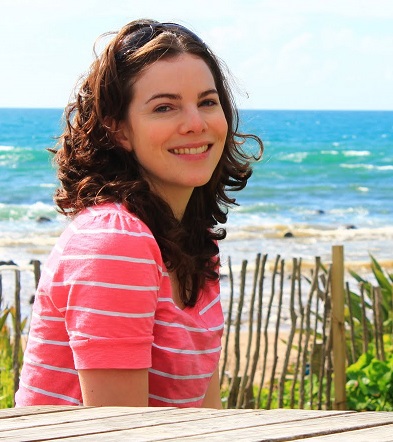 Melissa Reynolds is a mama of four beautiful boys. She is also a blogging, YouTubing, accessible yoga creating, chronic illness thriver.
For nearly a decade she has shared her journey to better wellness despite chronic pain, fatigue and insomnia on the blog www.melissavsfibromyalgia.com. In addition to over 300 blog posts and 200 YouTube videos, she has written two books, a workbook and several courses.
It is her mission to share yoga, pain and fatigue management tools with those who need it, so they don't have to spend as long as she did alone with no help.
What people say about Melissa's work
"I think it was exceptional. I am dealing with the idea that this will never go away. I think that is my biggest struggle. Other ailments or conditions I have had in the past there has been an operation or cure. It's a bit overwhelming on my flare days." - A fibro fighter
"Thanks for your generosity in sharing all this info which can't be found anywhere else." - A fibro fighter
"I really love everything that you have for all of us suffering from this painful life we live." - A fibro fighter
"Love how practical these tips are and how they take into account how "life" comes into play with pacing." Lisa
"I really loved this. It is really well researched and honest. You also have a lovely calming voice." Amanda
"It was like a reset point where Melissa helped me to focus on the goals I have by breaking it down into smaller goals." - A fibro fighter
"I am deeply thankful for all of your information and resources...I also appreciate your focus on being holistic and trying to treat the underlying cause of the condition, rather than solely the symptoms. You are an inspiration and I am so thankful to have found all of your resources." Maya
"I had a great yoga session with Melissa recently. She kindly commented on my technique and was very encouraging. I learned a lot and had fun doing it. She's a fantastic coach and I definitely recommend her. The one-on-one sessions are totally worth it!" Jessie
Frequently Asked Questions
When does the course start and finish?
The course starts November 2021 and never ends! It is a completely self-paced online course - you decide when you start and when you finish.
How long do I have access to the course?
How does lifetime access sound? After enrolling, you have unlimited access to this course for as long as you like - across any and all devices you own.
What if I am unhappy with the course?
We would never want you to be unhappy! If you are unsatisfied with your purchase, contact us in the first 30 days and we will give you a full refund.
Why are so many of the tools about rest?
Because rest is something that is difficult for us to get. Also, tense and tight muscles hurt more than relaxed muscles. Taking a breathing or meditation break will likely do more for you than a stretch or exercise break. But doing BOTH - excellence. We focus on incorporating restful breaks into your day and into your evening and weekend. This helps you in the moment with rest and relief right then, but, as you practice the effects build up. Making it easier for you to access rest, sleep better and experience reduced tension in your muscles.
The thought of doing yoga after work makes me feel exhausted, how much do I have to do?
The yoga for after work is secretly more like meditation or rest than yoga. It is a special type of yoga called restorative yoga that was designed for people who are injured or unwell. You can do most of the classes on your bed, or on your mat on the floor. If you're having a bad evening, do the Yoga Nidra meditation. But, once you have done each class a few times, I think you will start craving it. It's that good.