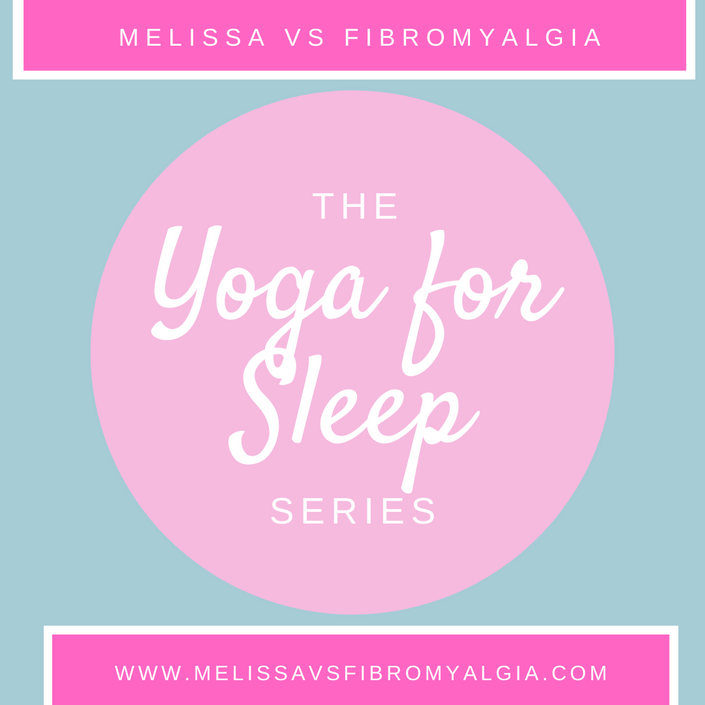 Yoga for Sleep Toolkit
Yoga to help you sleep
Do you have trouble getting to sleep? Staying asleep? Getting back to sleep in the night? Wake too early in the morning? Experience poor quality sleep, when you are actually asleep?
Perhaps you already know all of the sleep hygiene rules, have tried all of the supplements and general recommendations.
Or maybe you are at the beginning of your journey learning about sleep, insomnia, fibromyalgia and yoga.
Would you like to take the tools yoga offers and have them help you sleep better?
To prepare for sleep, practical tools for when you are stuck awake in the night and to help you when you can't nap.
And to enact them.
Because they can't help if you don't do them.
"I think it was exceptional. I am dealing with the idea that this will never go away. I think that is my biggest struggle. Other ailments or conditions I have had in the past there has been an operation or cure. It's a bit overwhelming on my flare days." - Fibro Fighter
This is your yoga for sleep toolkit. Poses and classes designed especially to help you sleep better, whether you are an experienced yogi or brand new to yoga.
I take the tools of yoga and use them for what I need as a person with chronic pain, fatigue, insomnia and anxiety, and in my classes and toolkits, I teach you to do the same.
This is perfect for:
Those who cannot stand for long periods of time
During a flare
In place of a rest or before a rest
Before sleep
During the night when stuck awake (painsomnia anyone?)
Experienced yogis
Those brand new to yoga
We begin with the special Sleep Workbook - this is sold separately for $49! This takes us through the key knowledge we need about sleep and insomnia.
We learn about:
the sleep problem in fibromyalgia
conduct a sleep audit (exclusive sleep checklist only used with coaching clients)
begin tracking our sleep and progress with a sleep diary (a sleep diary template is provided)
learn about sleep hygiene (handouts and templates provided)
begin enacting ways to improve our sleep
create a mindful bedtime routine - which includes a bedtime yoga sequence and meditations
go through what to do when this is all perfect and we still need some help to achieve eight restful hours of sleep per night
Once we have our foundations in sight, we move onto the yoga tools.
First we learn relaxing, gentle poses that we can do on our beds

Then we put them together into short classes

And learn a few different ways to access the benefits of meditation and relaxation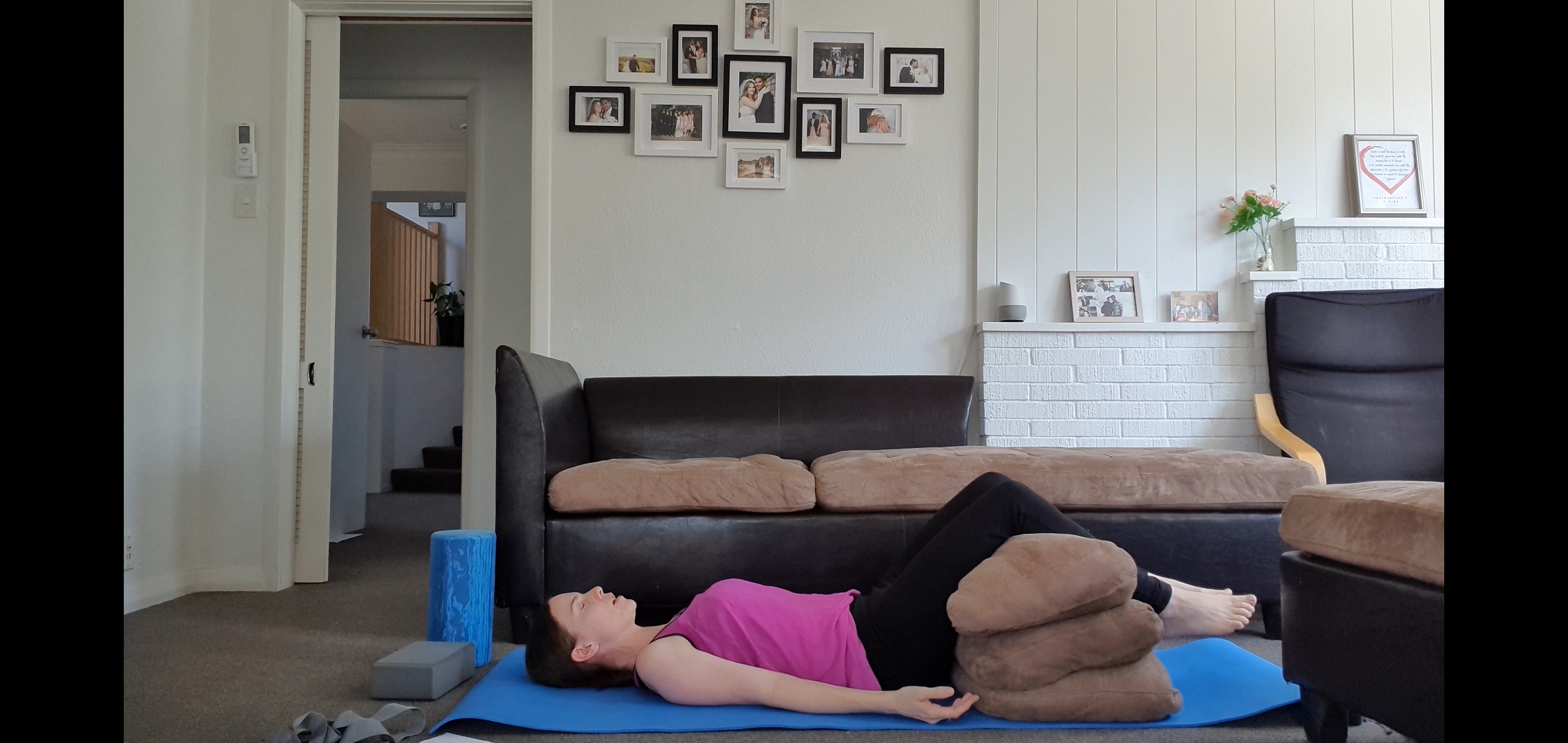 We use a style of yoga called restorative, slow flow, poses as tools, breathing and meditations to help us create a mindful bedtime routine, sleep better and rest during the day when needed.
What is the benefit of restorative yoga?
Total relaxation of mind and body
Helps us to tune into our body
Enhances flexibility
Improves our capacity for healing (it was designed by a well known yoga teacher for when people were injured to help them heal faster)
It can be done by almost everyone
Balances and soothes the central nervous system
What are the benefits of a balanced central nervous system?
Better sleep
Less pain
Reduced anxiety
Relaxation
Good digestion
Heal well
Have enough energy
Less brain fog
Yes please to all of these!
"You go slowly enough, are not pushy, demanding perfect poses or the world will end etc. So I'm truly not feeling stressed about it. For the first time I'm in a yoga class that I actually feel like I'm going to get it...I really can do this and I love how it feels." - Meshea Crysup
Your Instructor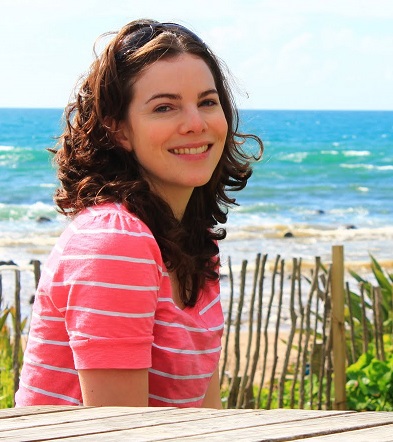 Melissa Reynolds is a mama of four beautiful boys. She is also a blogging, YouTubing, accessible yoga creating, chronic illness thriver.
For nearly a decade she has shared her journey to better wellness despite chronic pain, fatigue and insomnia on the blog www.melissavsfibromyalgia.com. In addition to over 300 blog posts and 200 YouTube videos, she has written two books, a workbook and several courses.
It is her mission to share yoga, pain and fatigue management tools with those who need it, so they don't have to spend as long as she did alone with no help.
Course Curriculum
Welcome!
Available in days
days after you enroll
Your Sleep Workbook
Available in days
days after you enroll
Pose library
Available in days
days after you enroll
How does this work?
As soon as you sign up you will gain access to the entire toolkit.
You can watch the videos through and then consider giving it a go.
You can watch them on your phone, tablet or computer.
Download the Sleep Workbook (value $49) which includes the Sleep Diary and Sleep Hygiene Plan templates (sold separately for $10).
The poses can be a stand alone "class" for you - take what you need from them. Take what feels good.
---
Two options:
You can join us for a very special supported run together. For the month of November 2020 we will work on our sleep together.
You will get:
The entire toolkit of yoga poses, classes and meditations (value over $49)
Advanced sleep education - broken down into manageable chunks
The worksheets and templates to help you with your plans (value over $10)
GROUP SUPPORT - we will have an exclusive, pop up group that will run for the month of November (value $19)
SUPPORT from a yoga teacher and fibromyalgia coach who has lived this for over 15 years and improved her own sleep substantially (value $29)
The Sleep Workbook (value $49)
More importantly you will be supported to USE the tools, the gentle accountability of the group will help you actually do the things you plan to do.
The value of this is over $150
But you will get this all for just $59
For immediate access to the toolkit - self-study option - you pay just $39 and can access the whole thing whenever and where ever you like. You will also automatically get future upgrades and updates.
---
For three classes in a studio you would pay around $60 - if you can get there and they are able to make it suitable for you. You are unlikely to get a digital version to keep and play whenever you like.
You can't really put a value on the feeling of knowing mindful movement options to enact yourself every day - without needing to wait for another person to help. What would it be worth to enjoy movement again?
If you could improve your sleep, even just a little? Priceless? Me too!
So take advantage of this special toolkit and join us now!
What I am promising?
Tools that you can enact every day for the rest of your life to help you to sleep better and to help you even when you experience sleeplessness.
I cannot promise you eight solid hours of restorative sleep every night. Not even the doctors promise that. But I will share with you what I have learnt through hours of dedicated research and personal trial and error.
It does take time. There are no instant fixes with fibromyalgia. We need to remove the less useful stuff, add in the good stuff and then begin a gentle trial and error to see what works for us. Sometimes it is the simple fixes that help. Other times we need the thorough sleep hygiene plan, sleep help options and our doctor's help. It's all normal.
Frequently Asked Questions
When does the course start and finish?
The program starts now and never ends! It is completely self-paced - you decide when you start and when you finish. If you choose the group run, we start November 1 2020 and will close at the end of the month.
How long do I have access to the course?
How does lifetime access sound? After enrolling, you have unlimited access to this course for as long as you like - across any and all devices you own.
What if I am unhappy with the course?
We would never want you to be unhappy! If you are unsatisfied with your purchase, contact us in the first 30 days and we will give you a full refund.
Disclaimer, who's in charge?
You are! You are always in charge of your body. Please check in with your medical team. Continually check in with yourself. And ask questions. This is a course not a live class, and as such I cannot see you, except for what you share. Plus, even in a class the teacher doesn't know what you are experiencing so you are always in charge.
Do I need to check with my physical therapist/doctor?
Yes please, you do need to be cleared to exercise. It is a good idea to run the idea of doing yoga by your medical professional.
Do I have to buy props? What do I need?
I teach you using household items like pillows/cushions etc. so you don't need to buy specialty bolsters.
I'd be so delighted to share these tools with you!
If you want this, PLUS The Chair Yoga Toolkit PLUS monthly yoga classes/resources PLUS The Bed Yoga Toolkit PLUS the 10 Day Meditation Toolkit and more, all for just $19 per month then you might prefer to join us in Yoga for the Chronic Life.
Yoga for the Chronic Life is a virtual studio where you get all things yoga for the chronic life for the most accessible price possible.
To get:
New resources added monthly (value $20/month)
Access to all previous resources
The Bed Yoga Toolkit (value $39)
The Chair Yoga Toolkit (value $39)
The 10 Day Meditation Toolkit (value $20)
A focus on using tools for your individual toolkit (sleep, pain, rest etc.)
Yoga for Fibromyalgia Facebook group where we chat yoga for chronic pain and fatigue together (value $20/month)
SUPPORT in your journey - this is a team that gets it with a teacher who has experienced this in her body and improved her quality of life dramatically
For less than $5 per week!
I know, it's crazy. Join us here.
What is the difference? Members of the studio have access to all of the resources for as long as they are a member. If you purchase the entire program as it is here, then you have lifetime access.