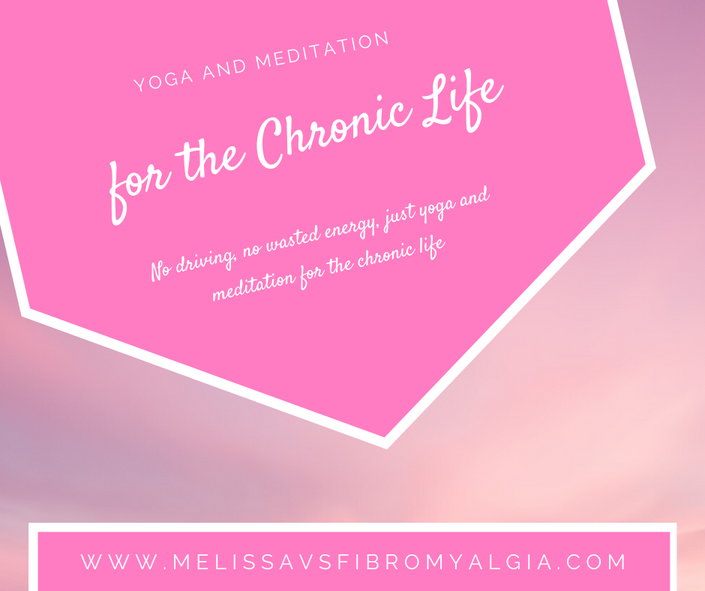 Yoga for the Chronic Life
Online Yoga Studio Specifically for People With Chronic Pain and Fatigue
Watch Promo
Join us
I heard that yoga could be helpful but could never find suitable classes
I knew that gentle movement, mindful breathing and meditation could be useful tools, but the time and energy needed to get to a studio was too much (let alone trying to do a 60-90 minute class). I'd get a couple of minutes into an online class and find more poses I couldn't do than I could. They'd go so fast I couldn't keep up. Or, worse, I'd manage the class and then be in pain for days afterward.
How could these tools help me manage symptoms when I couldn't even try them?
In the traditional sense, they couldn't. I'm not super flexible, can't do long classes and have specific bodily needs.
We need easy, accessible, pain-, fatigue- and brain fog-friendly yoga classes to help us rest, move mindfully, breathe better and relax.
To help us relieve tension and pain, sleep better, gently move our bodies and reduce stress.
So I trained to become a yoga teacher and create yoga tools specifically for people with chronic pain and fatigue
Tools to help manage pain, fatigue and insomnia

Accessible movement for bodies with chronic pain and fatigue

Without making things worse

Available where and when your energy and pain levels align, with multiple class options and variations, streaming when you are ready

Designed especially for what you need (sleep, pain management, relaxation, calming, gentle exercise)

With a supportive teacher who experiences this in her own body

Learn my yoga framework and start improving your sleep, reducing your pain and enjoying movement again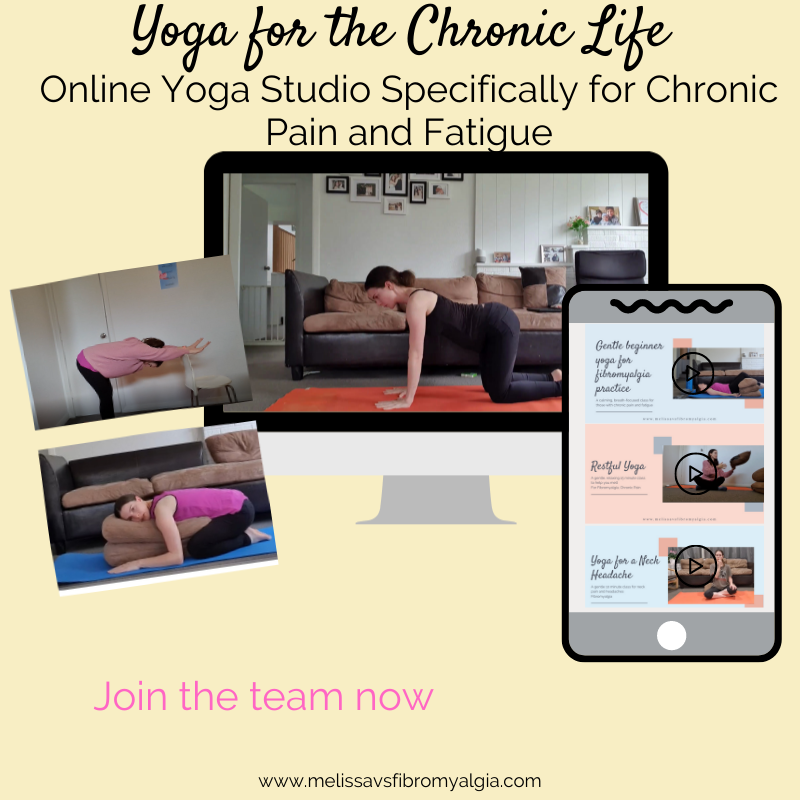 Movement without the flare
Tools to support pain and fatigue relief
Get back in touch with your body
Support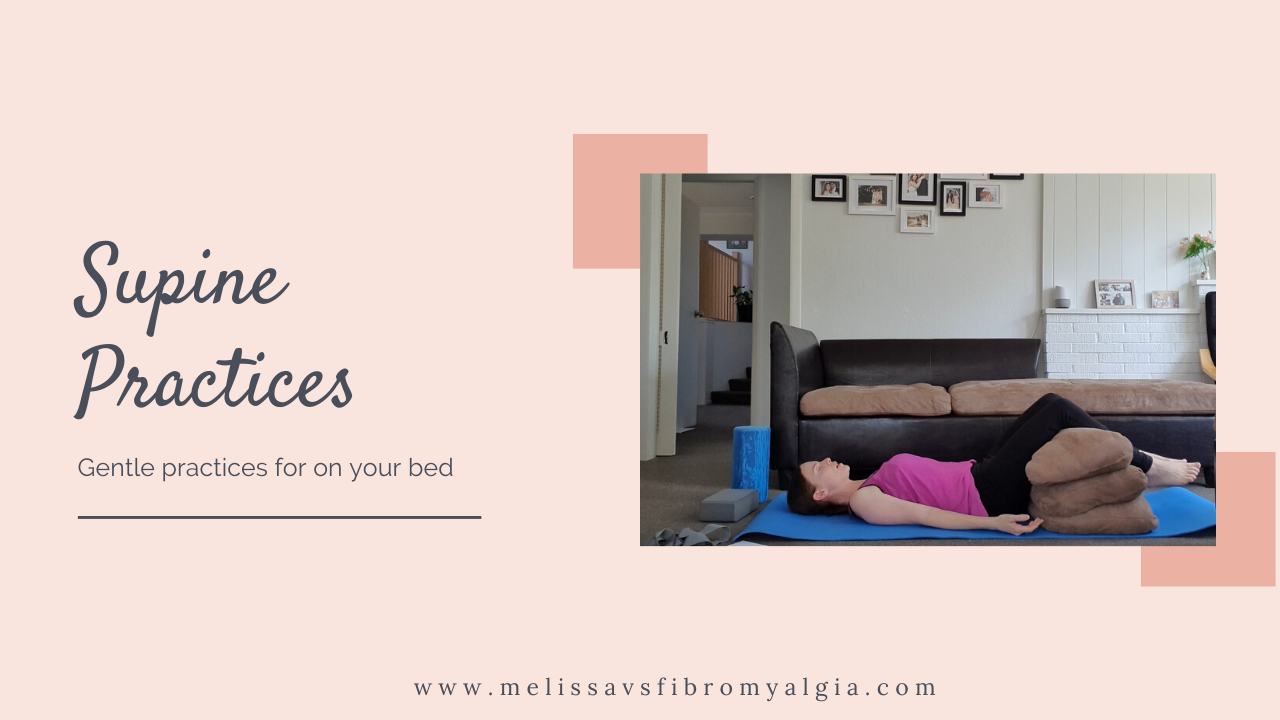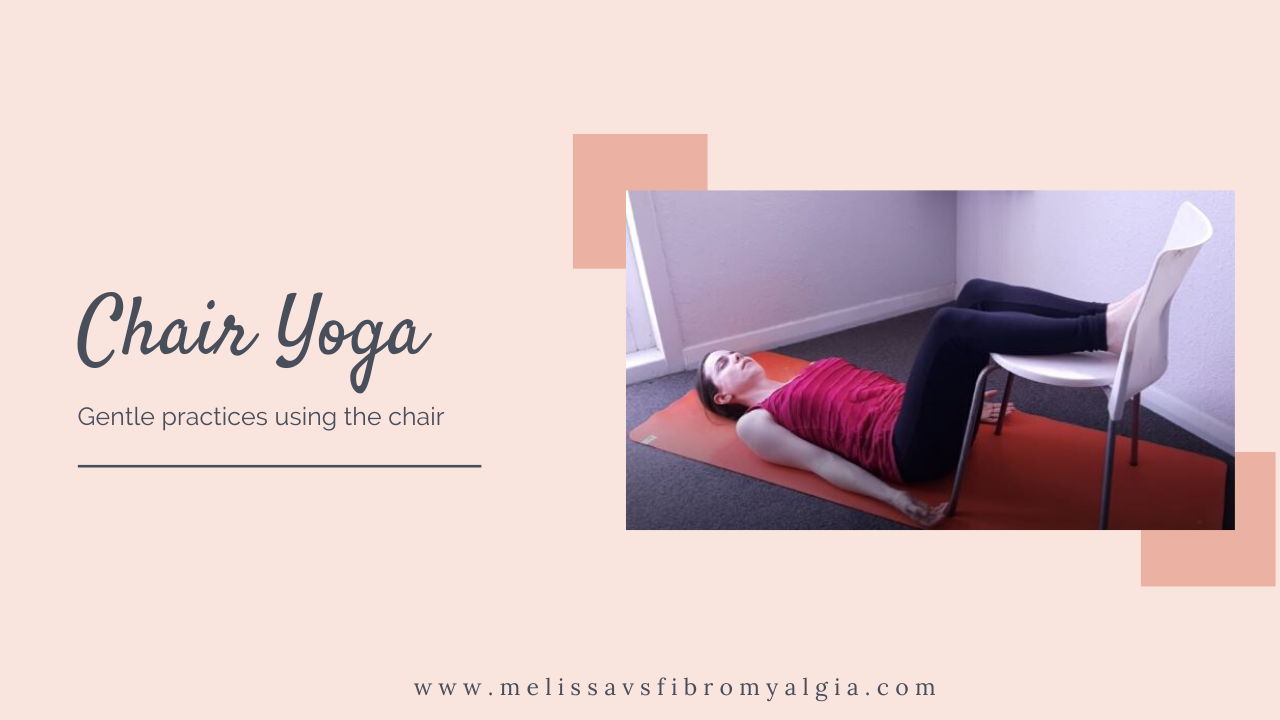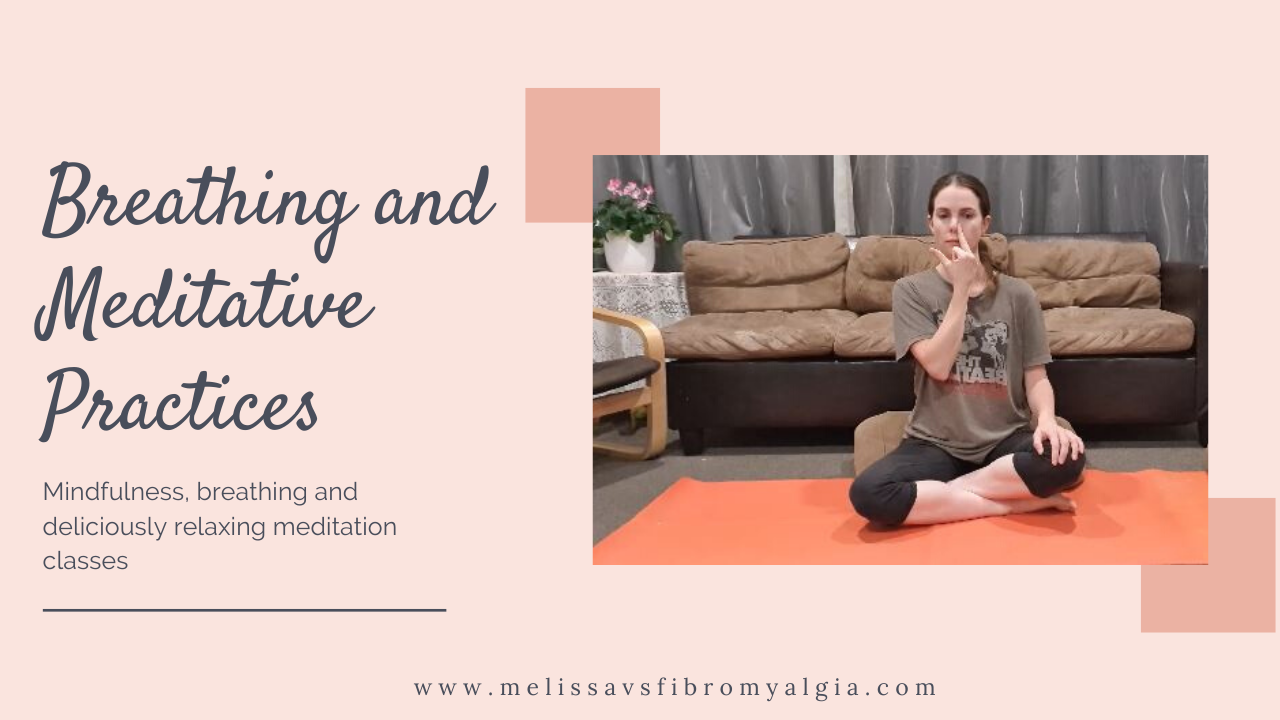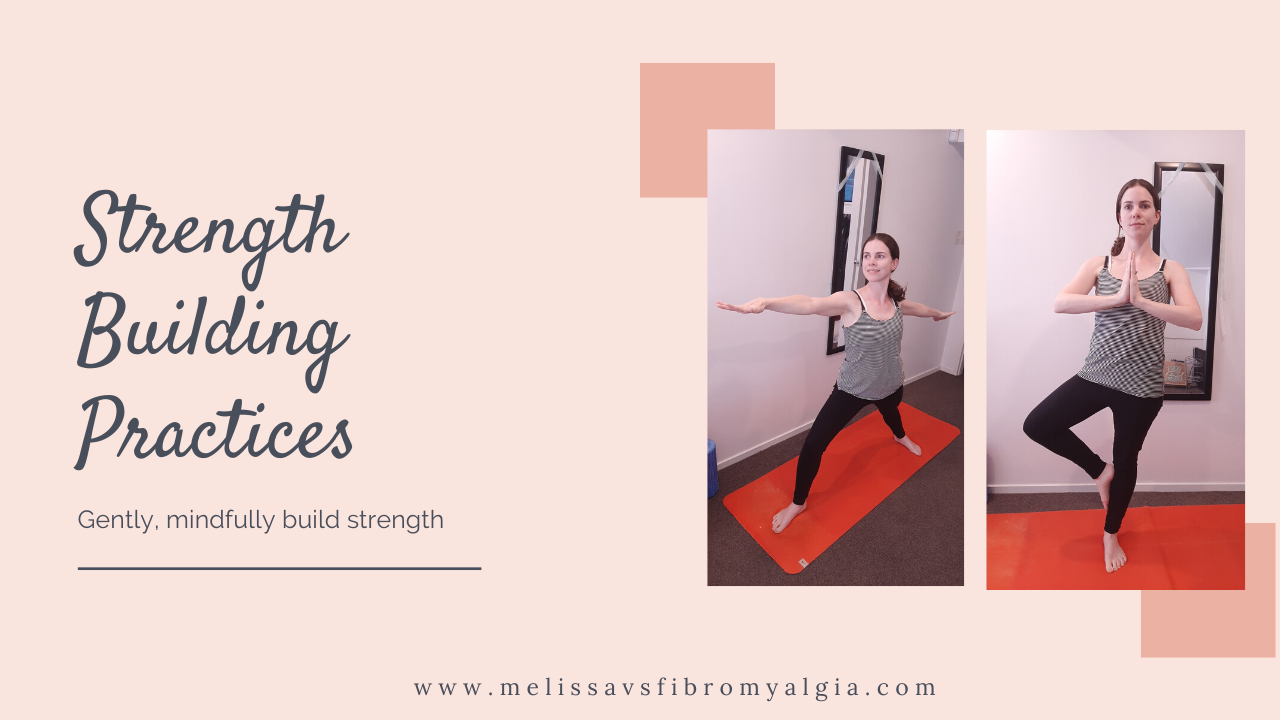 Absolutely no risk and no long-term commitment. Cancel at anytime.
In a nutshell
The online studio designed for you:
Accessible, mindful movement (yoga)
Rest and relaxation
When and where you need
Support in your journey
So that you can:

Reduce pain and fatigue
Sleep better
Gently exercise
Relax
Feel supported
Spend a little time looking after yourself for once
IN AN EASILY ACCESSIBLE MANNER - to your energy and time needs
Well explained. No tricky poses, no long classes, the ability to slow the class pace down and watch them over and over. It really is made for us!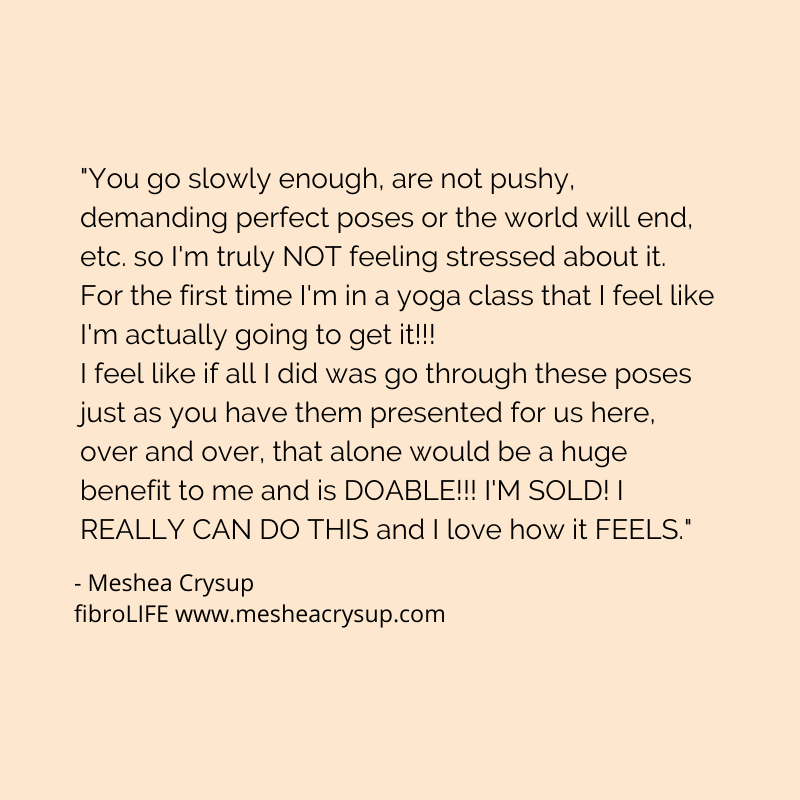 This is yoga and meditation designed by a chronic pain and fatigue fighter based on what works for her, for chronic pain and fatigue fighters.
---
"I think it was exceptional. I am dealing with the idea that this will never go away. I think that is my biggest struggle. Other ailments or conditions I have had in the past there has been an operation or cure. It's a bit overwhelming on my flare days." - Fibro Fighter
"I like being able to go at my own pace. Each video is very well explained so I am able to follow easily. I especially like that you included bedtime yoga." – Shelly
"I love yoga with Melissa Reynolds it has helped me feel more relaxed, less cramping, less pain." - Danny from Health-Hats.com

"I used the chair yoga on a day where my pain was extremely high. I had already decided that my day was canceled. Going out was not gonna be possible but i did the series and about 10 mins after i noticed i felt more alert and less pain . Before i knew it i was dressed in the car and driving to my sister's house. I ended up spending the evening there and then going to the grocery store after that. I would have never imagined being able to do a program and have such immediate results." #fibroflash @fibroflash

"For the first time I'm in a yoga class that I feel like I'm actually going to get it...I really can do this and I love how it feels." -Meshea from mesheacrysup.com

"You have made it possible for people with multiple issues to be able to get benefits of yoga without the stress and pain." - Mimi Diz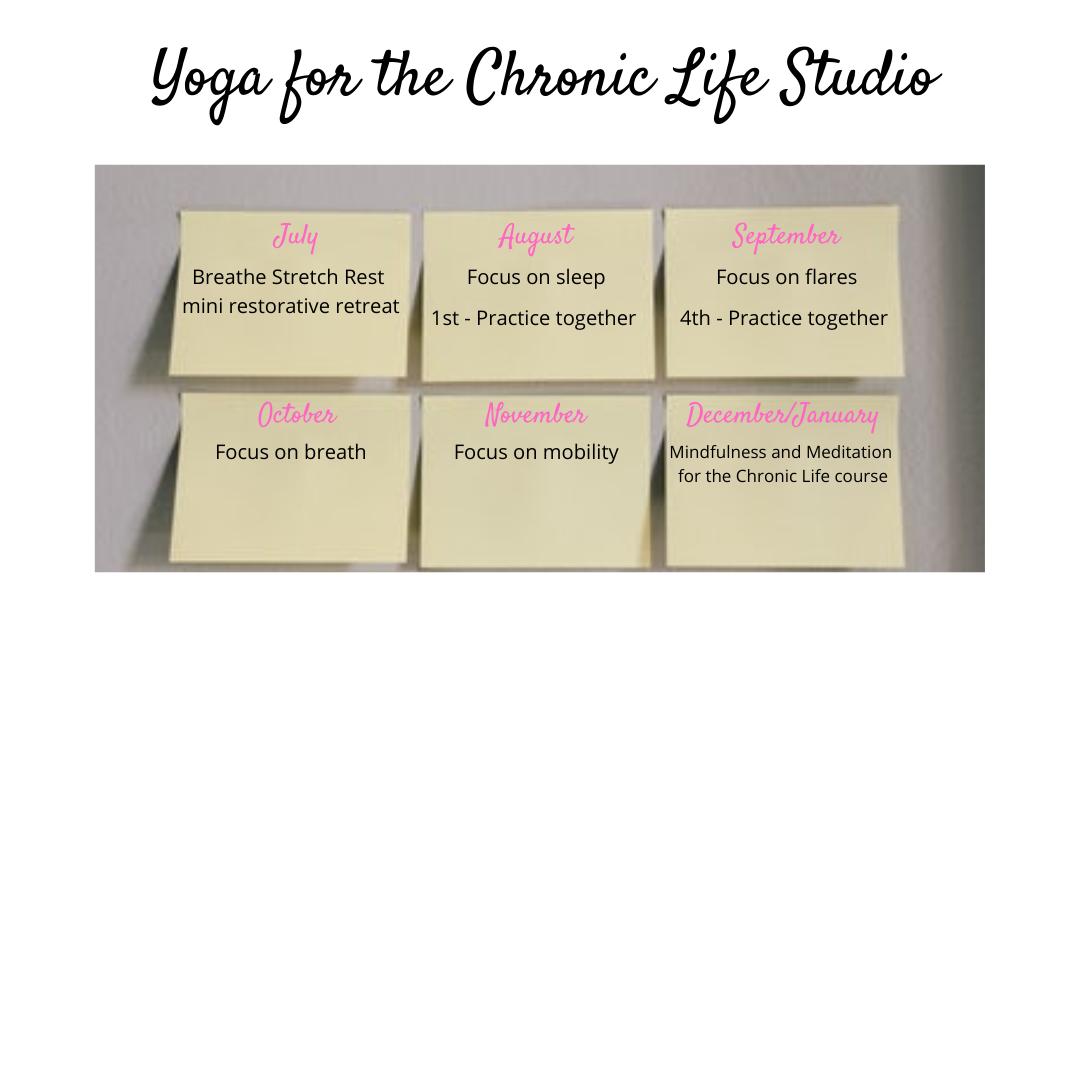 In these sorts of things we have to talk about the value, so you know what you are getting. But how can we quantify the types of results my students are getting? Or the fact that this program is the combination of my personal, lived experience with fibromyalgia and doing yoga combined with research and anecdotal evidence.
What would you pay to improve your sleep, even a little? To experience true relaxation, for even a moment? To create a toolkit of things you can do for yourself whenever you need?
To be able to enjoy movement again and avoid flares when doing it?
Priceless? Me too! So take advantage and join us now!
Accessibility
While I strive to ensure classes are accessible in terms of being available anytime and appropriate for differing levels of pain and fatigue, the matter of affordability is also important.

The balance between affordability and sustainability is a tricky one that I straddle openly.

I offer this studio and these resources because they can and do help (not cure...help), me and my students. If practiced consistently, these tools may help reduce pain, fatigue, insomnia, physical therapy bills and more. This cannot be a promise because it depends on so many factors. If it saved you one physical therapy session a month, that is around $60-80 savings!

The pricing structure of this studio is the most affordable it can be. The class, courses, plans, private support group and everything else included are worth hundreds of dollars a month.

Annual passes give you two months free. Six monthly passes also incorporate a discount. Monthly passes are just $29.

All full scholarships have been assigned at this time. If you would like to pay it forward and contribute to a scholarship please contact me.

Please remember there are 250+ blog posts, 100+ YouTube videos, two Facebook groups and many other offerings totally free.
I'm exhausted, in pain, and busy with life...why should I add another thing to it?
Good question! I trained to be a yoga teacher because I couldn't find any suitable yoga to do myself or to share with you when recommending you do it on my blog. I have spent thousands of hours on research, personal practice, training and continual upskilling to not only create yoga that we CAN do, but yoga that will help us with our symptoms.
We are advised to exercise, but never really shown how to work with our body (rather than against it, no pain no gain mentality). Yoga is an exercise with side benefits like calming the central nervous system, reducing pain and tension and much more.
This is my Yoga Framework given to you in the most accessible way possible. In the right order, available when and where you need, with access to me to ask questions, while a part of a great team, all ad free.
How many times have have you thought, "I'll get around to that class" and added it to your Watch Later section, but all the reasons in the world to NOT try it come up? We have training, support and gentle accountability here to help you actually DO the practice so you can FEEL the benefits.
I have PERSONALLY lived and improved (improved, not recovered from) chronic pain, fatigue, insomnia and more- I know what it is to motivate yourself when you are exhausted, in pain and hope is waning. I also know what it is to have tools in my arsenal that can help.
In this special online yoga studio designed especially for you, I offer you monthly plans so you don't have to expend precious energy just deciding what to do. Save your energy for actually doing it.
Why do we need yoga specifically for us?
There are so many considerations for us.
Because don't want to create more pain
We don't want to get continually frustrated by classes we can't do
We don't have the time and energy to waste on trying to find a suitable class
It needs to be brain fog friendly as well as pain and fatigue friendly
We want to learn ways to manage our symptoms ourselves in our every day lives
We would like to reclaim movement without causing flares
And maybe you would like to support a teacher who has fibromyalgia who is trying hard to share this with as many people as possible.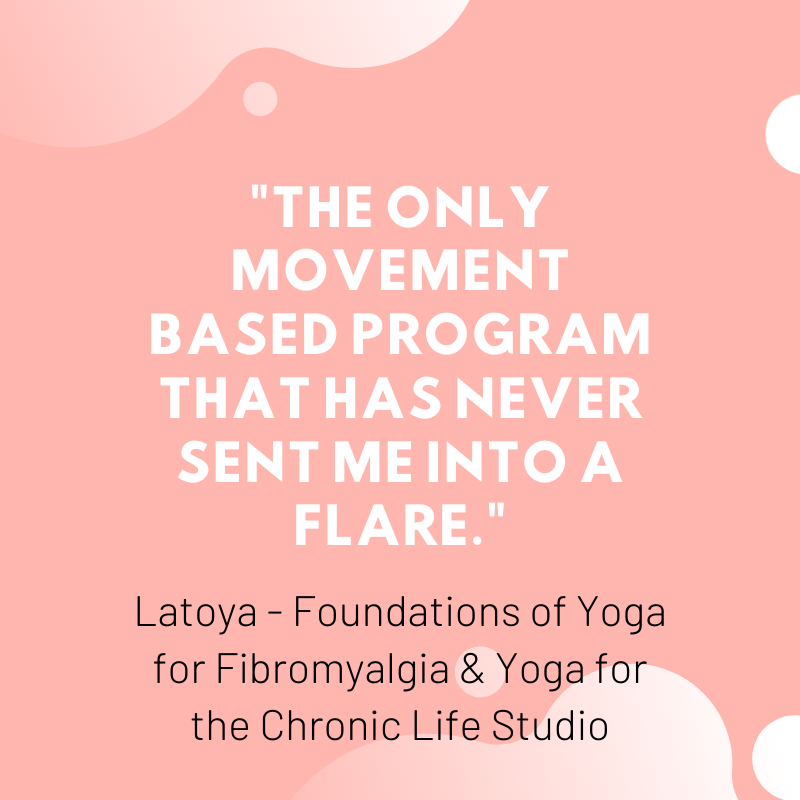 Courses Included with Purchase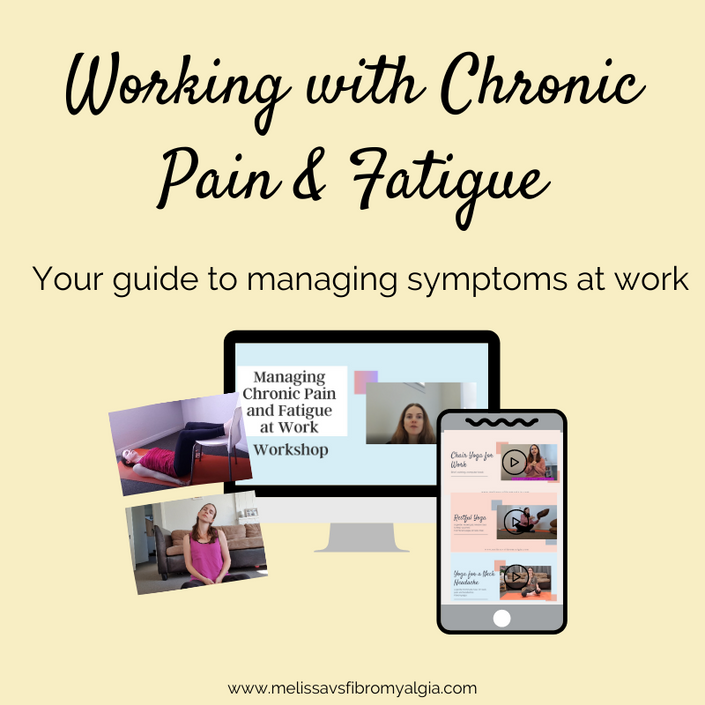 Working with chronic pain & fatigue
Your guide to managing chronic symptoms at work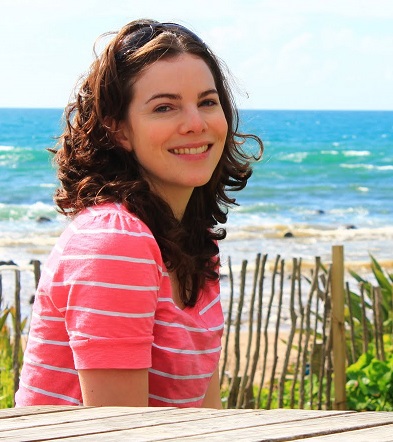 $99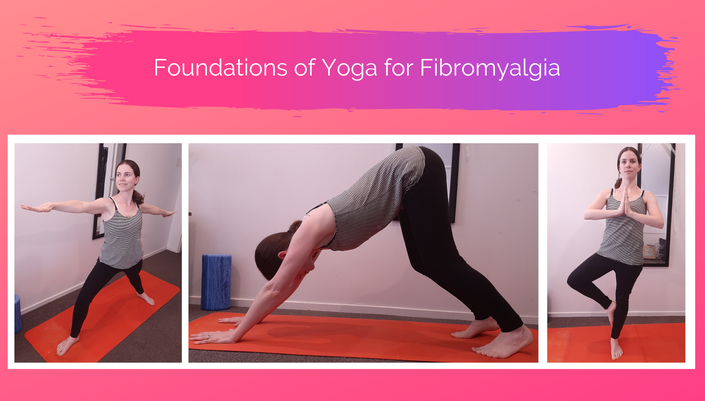 The Foundations of Yoga for Chronic Pain and Fatigue
Your Complete Beginner's Guide to Starting Your Yoga Practice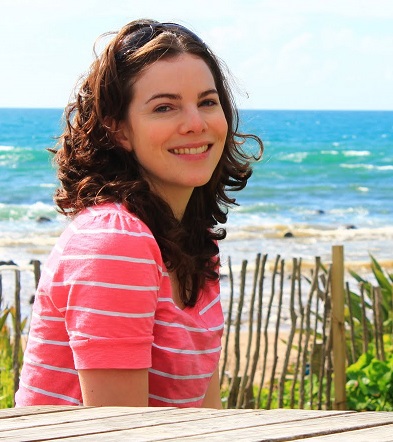 $99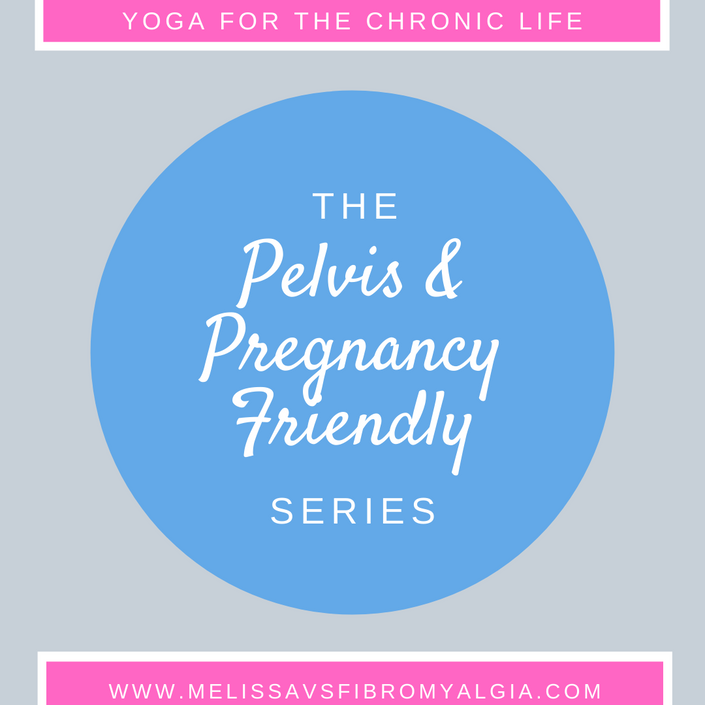 The Pelvis & Pregnancy Friendly Series
My yoga routines for when I was pregnant with pelvis instability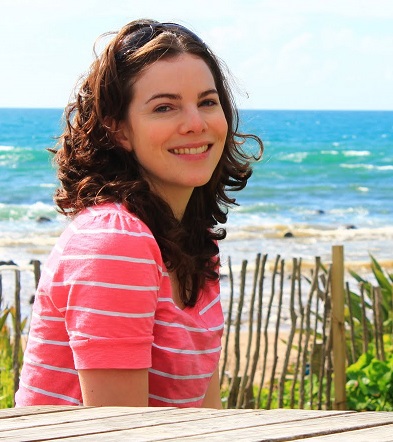 $19.99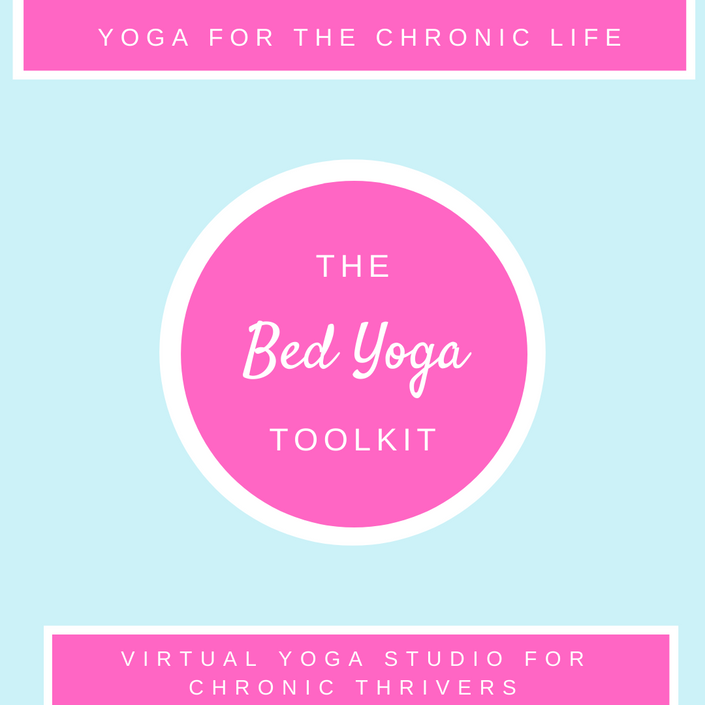 The Bed Yoga Toolkit
Bed yoga for the chronic life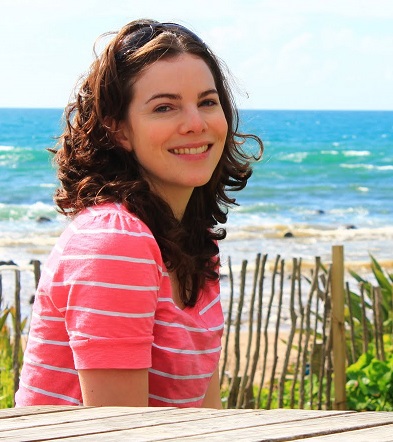 $19.99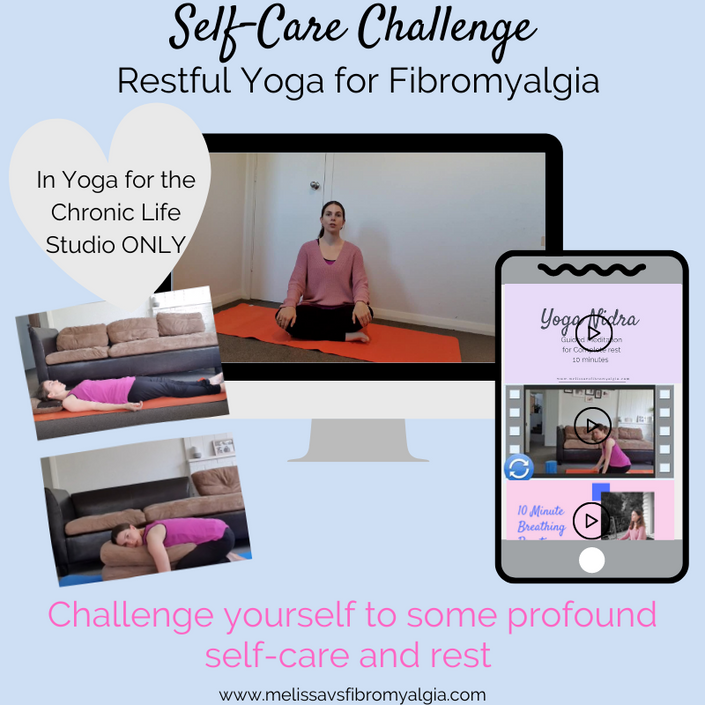 The Self-Care Challenge
Challenge yourself to some profound self-care and rest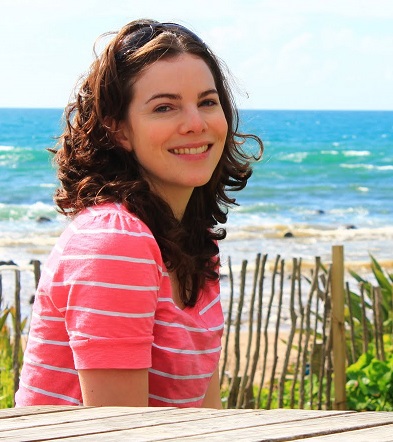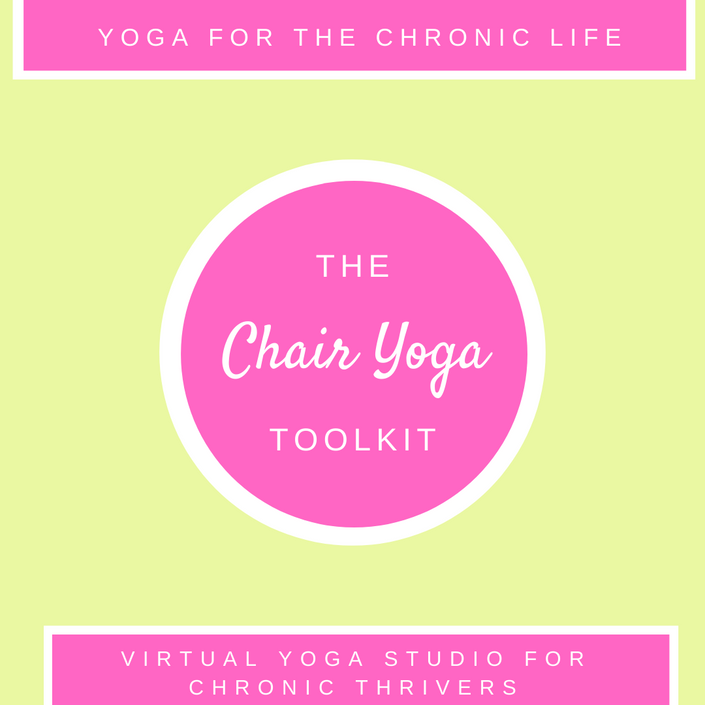 The Seated Yoga Series
Chair yoga for the chronic life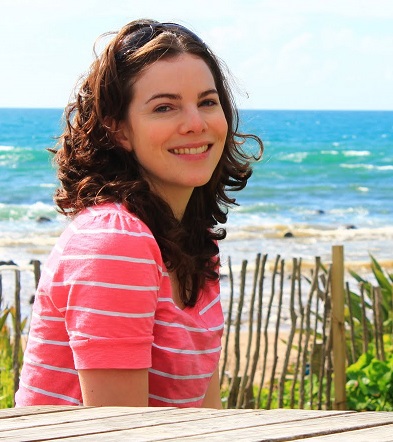 $19.99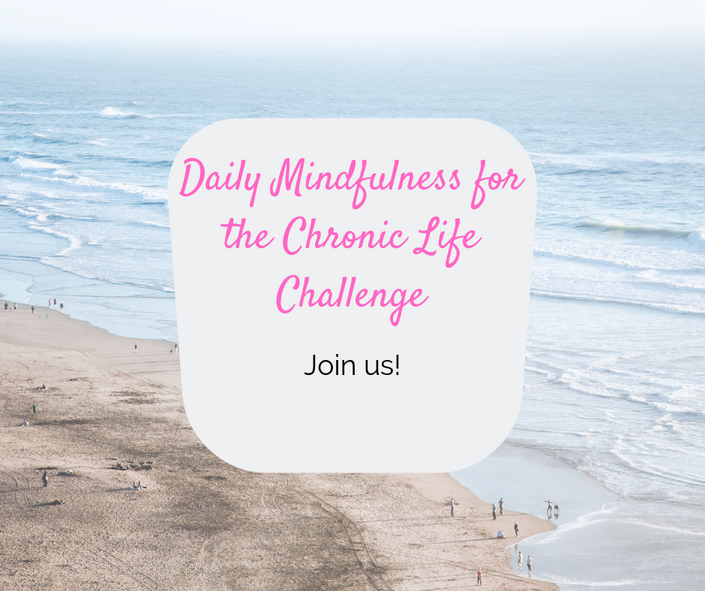 Mindfulness for the Daily Life Challenge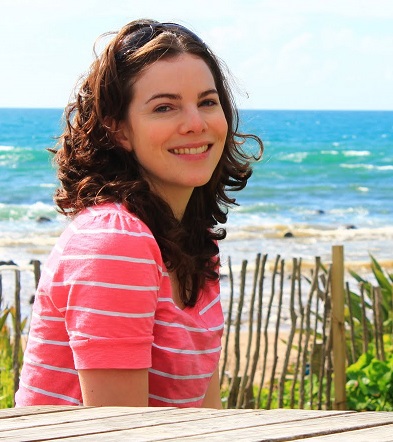 FREE
Original Price: $257.97
"I'm enjoying the idea that I can learn how to adapt yoga to fit in with my life of pain and fatigue. This is definitely gonna be a permanent part of my tool kit." - Toya
A little bit about Melissa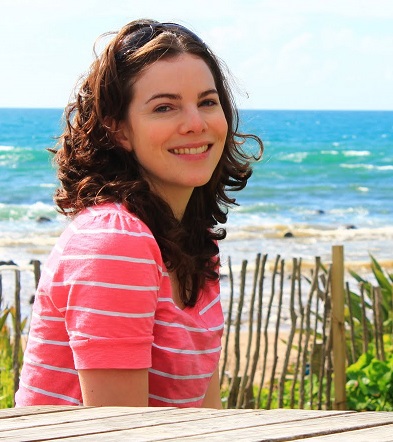 I have been sharing my journey as a chronic challenge fighter, mama and busy woman for several years.
I lost so much of my life waiting for a diagnosis, waiting for a doctor to help, waiting for research to show me what to do and then trying all the things. I had to become an expert in my condition. Thousands of hours of research and personal trial and error later...
Now I:
Have reduced my pain levels by half
Dramatically reduced my fatigue levels
Sleep a lot better
Have four healthy children (all seven years old and under)
Experience less brain fog, less anxiety, less digestive symptoms
Have a small business
Am thankful every single day
I did it the hard way. Now you can do it the easier way. There are no magic buttons, no cures and no easy fixes. But there is the research and learning of those who have gone before. Yoga and meditation are two prominent parts of my whole of life wellness plan. I have been practicing and reaping the benefits of yoga and meditation for years. It is a dream to share this with you.
My blog, Melissa vs Fibromyalgia is featured as one of Healthline's Top 19 Fibromyalgia Blogs of 2019. My YouTube channel was also included in Feedspot's Top 15 Fibromyalgia YouTube Channels list. I have written two books: Melissa vs Fibromyalgia: My Journey Fighting Chronic Pain, Fatigue and Insomnia and Pregnancy and Fibromyalgia. I facilitate two Facebook groups: Yoga for Fibromyalgia and Pregnancy and Parenting with Chronic Pain, Chronic Fatigue, Fibromyalgia. In addition I have created a free micro course and the Fibromyalgia Framework Workbook.
This is my dream - sharing yoga with you - is a dream come true!
What people say about Melissa's work
"I think it was exceptional. I am dealing with the idea that this will never go away. I think that is my biggest struggle. Other ailments or conditions I have had in the past there has been an operation or cure. It's a bit overwhelming on my flare days." - A fibro fighter
"Thanks for your generosity in sharing all this info which can't be found anywhere else." - A fibro fighter
"I really love everything that you have for all of us suffering from this painful life we live." - A fibro fighter
"Love how practical these tips are and how they take into account how "life" comes into play with pacing." Lisa

"I really loved this. It is really well researched and honest. You also have a lovely calming voice." Amanda
"It was like a reset point where Melissa helped me to focus on the goals I have by breaking it down into smaller goals." - A fibro fighter
"I am deeply thankful for all of your information and resources...I also appreciate your focus on being holistic and trying to treat the underlying cause of the condition, rather than solely the symptoms. You are an inspiration and I am so thankful to have found all of your resources." Maya
"I had a great yoga session with Melissa recently. She kindly commented on my technique and was very encouraging. I learnt a lot and had fun doing it. She's a fantastic coach and I definitely recommend her. The one on one sessions are totally worth it!" Jessie
note - this program is not meant to diagnose or treat you. That is between you and your medical team. My work is meant to equip you to take control of your journey so that you reach your definition of thriving as fast as possible.

Let's be clear here
I don't offer magical fixes. You have to commit to a continual practice, the benefits yoga has to offer are fantastic (and research-backed and experienced by me and many others) and you can feel great after class and experience some immediate benefits -but my biggest benefits came after several years of continual practice. And I do a lot of whole of life things to be as well as possible. You will read all about that on my blog, in my Facebook groups and on my YouTube videos. I am an open book here. Improving your symptoms takes time, effort, lots of different things and support.
Your Instructor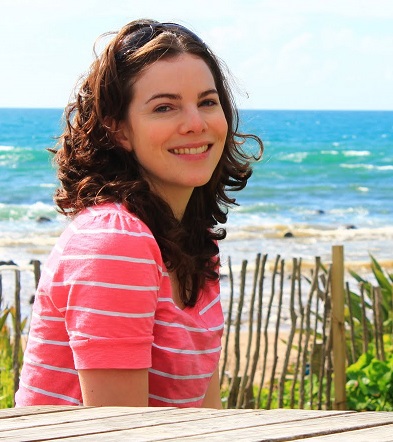 Melissa Reynolds is a busy, health-focused, yogi, blogging, mama of four young boys. For nearly a decade she has shared her journey to better wellness despite chronic pain, fatigue and insomnia on the blog www.melissavsfibromyalgia.com. In addition to over 300 blog posts and 100 YouTube videos, she has written two books, a workbook and several courses.
It is her mission to share yoga, pain and fatigue management tools for those who are busy, overwhelmed, living with chronic pain and fatigue and more.
Course Curriculum
Welcome!
Available in days
days after you enroll
How to Use This Well
Available in days
days after you enroll
Yoga Info
Available in days
days after you enroll
Frequently Asked Questions
How long do I have access to the programme?
This is a membership - you will have access as soon as you enroll and for as long as you are a member. There are no contracts. You may cancel at any time.
What if I am unhappy with the programme?
This is designed with you in mind, if you genuinely give it a go, I believe you will see benefit. If you feel that it is not for you within the first 30 days you can request a refund. No harm, no foul. But I do implore you to really give it a go - I really believe you will see benefit if you give it a real go.
Disclaimer, who's in charge?
You are! You are always in charge of your body. Please check in with your medical team. Continually check in with yourself. And ask questions. This is a course not a live class, and as such I cannot see you, except for what you share. Plus, even in a class the teacher doesn't know what you are experiencing so you are always in charge.
Do I need to check with my physical therapist/doctor?
Yes please, you do need to be cleared to exercise. It is a good idea to run the idea of doing yoga by your medical professional. You are always expected to research (including checking in with your medical team) and carefully consider anything you would like to try.
What is mindful movement?
It means continually checking in with yourself and being aware of how you are moving and how it is impacting you. You are in charge of your body. Does something feel too strong? Pull it back. Does something feel great? Feel free to hold it a little longer. Cultivating awareness of movement is really beneficial for us.
So what do I get?
Yoga, meditation and support specifically for you, designed by a chronic pain and fatigue fighter. The tools and support to build your own toolkit so that you can be as well as possible with chronic pain and fatigue.
Do I need any special props or tools?
You will benefit from having a yoga mat (no need to be fancy here). You may also like to purchase inexpensive items such as a yoga block and strap (available from many department stores/sports stores). But I make use of things around the home like cushions/bolsters/pillows. You may also end up with ideas to consider from Melissa or other students and that is totally at your discretion.
Will yoga cure me?
Nope. There is no cure yet. But yoga will help you create a toolkit of things you can do for yourself anytime, anywhere. Self-efficacy is actually research proven to improve our outcomes!
There is a lot here, where do I start?
I'd recommend beginning with Foundations of Yoga for Fibromyalgia - this is your complete beginner's guide to yoga for fibromyalgia. But you can dig in and out of whatever you like. The toolkits and series are compilations that help you to hone in on the area you want to focus on right now. The main library is also a great way to dip into what you need on any given day. A breathing practice? A single pose to help stretch out that neck? A gentle restorative class? You are welcome to send me an email if you are unsure.
I don't have a diagnosis, can I join?
This is a place where you will find pain-, fatigue- and brain- fog friendly classes. You are welcome here - this isn't the place for diagnosis or treatment - this is a place for mindful, restful movement. If this resonates with you and you are cleared to do yoga, you are welcome.
What currency is this in?
The studio is charged in US dollars, please keep this in mind if you use other currencies.
If you've been waiting for yoga that you CAN do, join us now!